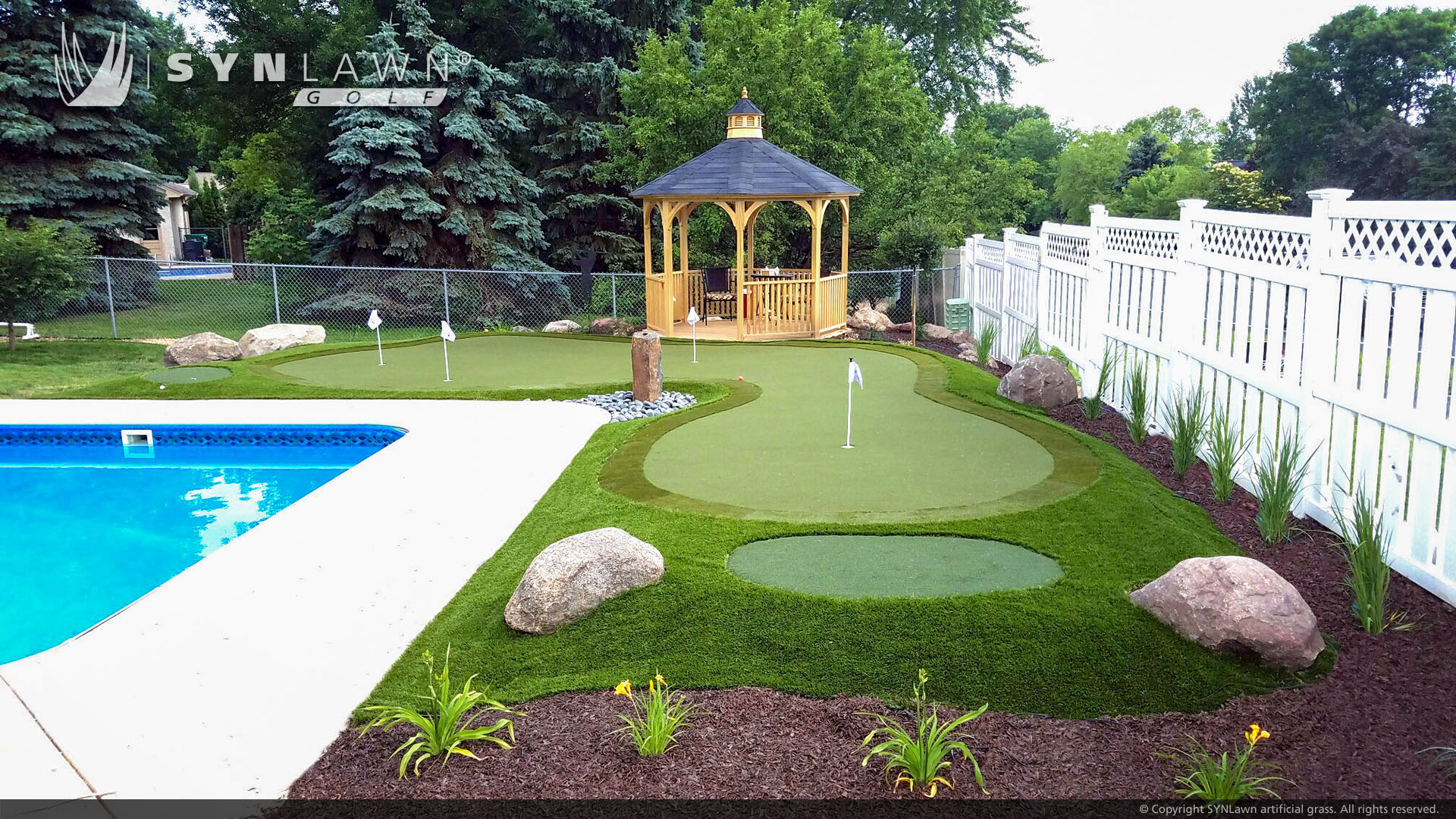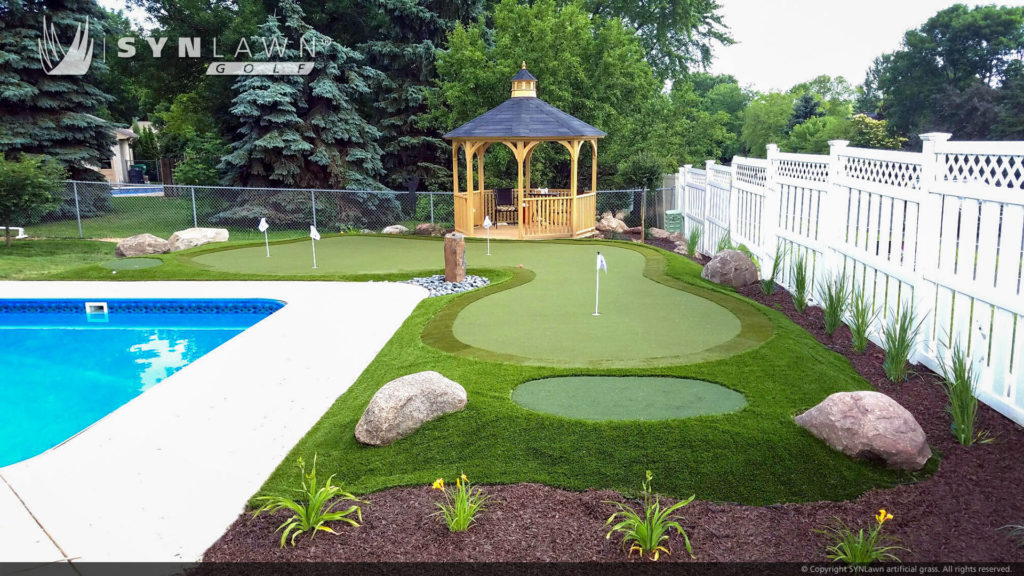 Spartanburg, SC
More home and business owners in Spartanburg, SC, are coming to appreciate all of the amazing benefits of installing artificial grass. The grass is an environmentally friendly, low-maintenance option for residential lawns and commercial facilities. SYNLawn South Carolina offers multitudes of versatile, low-maintenance, and environmentally friendly synthetic grass products perfect for Spartanburg residents.
Spartanburg, South Carolina is a growing community of neighbors, visitors, and businesses. Spartansburg home and business owners take pride in their beautiful city. And residents in every neighborhood are always doing their part to make the city look and feel even nicer. Artificial grass is a fantastic way to spruce up one's Spartanburg home or business since it is easily maintainable, durable, and great for a variety of uses.
Benefits of Artificial Grass
There are many benefits to installing artificial grass at your home or residence. One of its greatest perks is that synthetic grass is incredibly easy to maintain. There is no need to water the grass or mow the lawn, saving you time and money on lawn upkeep. Occasionally, you may need to remove large pieces of debris from the lawn or clean any particularly dirty patches, but this can be done quickly with water and soap.
Additionally, artificial grass is great for the environment since there is no need for fertilizers, pesticides, or other chemical treatments that harm the environment. This is also a great time and money saver because it keeps you from buying products to upkeep your lawn and reduces the time you spend trying to grow grass and keep it healthy, especially through dry summers and harsh winters. Keeping up your lawn beautiful has never been easier!
Finally, artificial grass looks great all year long and is incredibly durable. Say goodbye to hours spent weed-pulling, hot summer days spent watering the lawn, and winter seasons resulting in ugly, dead grass. Synthetic grass is the best low-maintenance option for a beautiful lawn or outdoor area, no matter the season.
Uses for Artificial Grass
Artificial grass is incredibly versatile and has many uses for both residential and commercial properties. Homeowners may be drawn to synthetic grass just for its water and time-saving benefits, but it is also great as pet grass. Pet and dog turf is guaranteed to be durable, safe, and clean for your furry friend.
Synthetic pet grass stays cool all year, keeping your dog's paws safe and free from the pain of the hot ground, even during the hottest summer months. Fake dog grass is also dig-resistant and mud-free, ensuring that your yard will be left without holes and your dog won't track mud indoors. Additionally, dog grass is resistant to fleas and ticks. Installing dog-run artificial grass in your backyard is a clean, low-maintenance way to make sure your yard stays looking great.
Artificial grass is also great for commercial spaces. Customers love synthetic grass used outside to give your businesses' look a boost, or even as golf greens and indoor putting greens! Commercial artificial grass can also be used as playground turf for schools, childcare facilities, camps, and more.
No matter what kind of property you are looking to upgrade, artificial grass is a great and versatile option that always looks great. From fake grass for dogs to putting greens, synthetic grass will boost the look of your property and save you hours of time and gallons of water on upkeep. Just one installation of synthetic grass lasts for ages.
Start With a Free Consultation
Customers love using SYNLawn South Carolina in their homes and businesses because we are a company that cares. We are passionate about what we do and are excited to educate you on the many benefits and uses for artificial grass in Spartanburg, South Carolina, as well as the many different products and types of synthetic grass we offer.
Begin with a free consultation, and we will be happy to meet you on the site of your home or commercial property to discuss your artificial grass needs. You can even request a sample of our artificial grass to make sure our products are right for you. We take the time to learn what you need and find the best fit for you and your residence or business, and we guarantee that you won't regret installing our beautiful artificial grass!
Contact our friendly team at SYNLawn South Carolina, and we will be happy to set you up with a free on-site consultation as soon as possible. Once you choose artificial grass, you won't go back to a demanding traditional sod lawn!