Each of these amazing artificial turf products can offer your residential or commercial property a unique way to transform your traditional surfaces for the better! For example, our artificial dog turf can give your furry friend a surface tailored to their needs, or our synthetic putting greens can give you a way to practice your short game while at your home or business. The possibilities are practically endless!
Beautiful Synthetic Grass Surfaces
One of our team and customers' favorite features of our various synthetic turf products is how beautiful they are. We offer artificial grass that is remarkably realistic, so it looks and feels just like the greenest, healthiest traditional grass surface. Yet, unlike standard grass, our synthetic alternative never looks less than its best! It is always lush and green, helping your property have the immense curb appeal you have been looking for.
Check out our artificial turf gallery to see for yourself!
Resilient Turf
Another incredible advantage of our artificial grass is its resilience. Unlike conventional grass surfaces, our synthetic turf resists a number of depreciating factors. In doing so, standard wear and tear, foot traffic, and inclement weather will not affect the appearance or quality of our artificial turf products. This means that they will provide your home or business with an attractive grass surface for years to come!
Little to No Upkeep Needed
Traditional grass surfaces can create more than enough time-consuming and costly upkeep. From mowing to watering and more, the sheer number of maintenance tasks and expenses required can easily add up – especially as years go by. Fortunately, with our artificial turf, there is only the upfront cost of the turf and installation. After that, there is little maintenance needed, making it a far more cost-effective surfacing investment.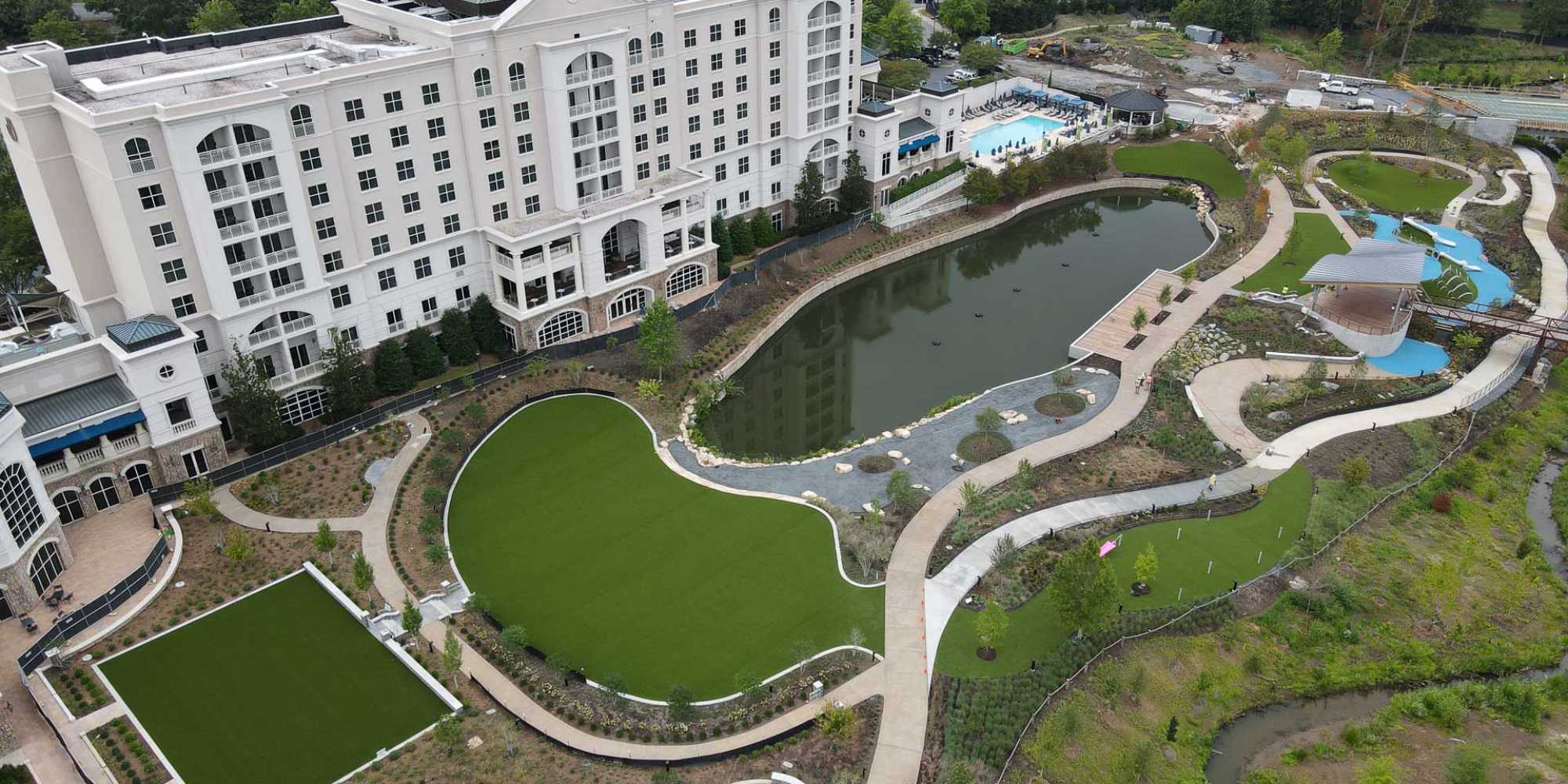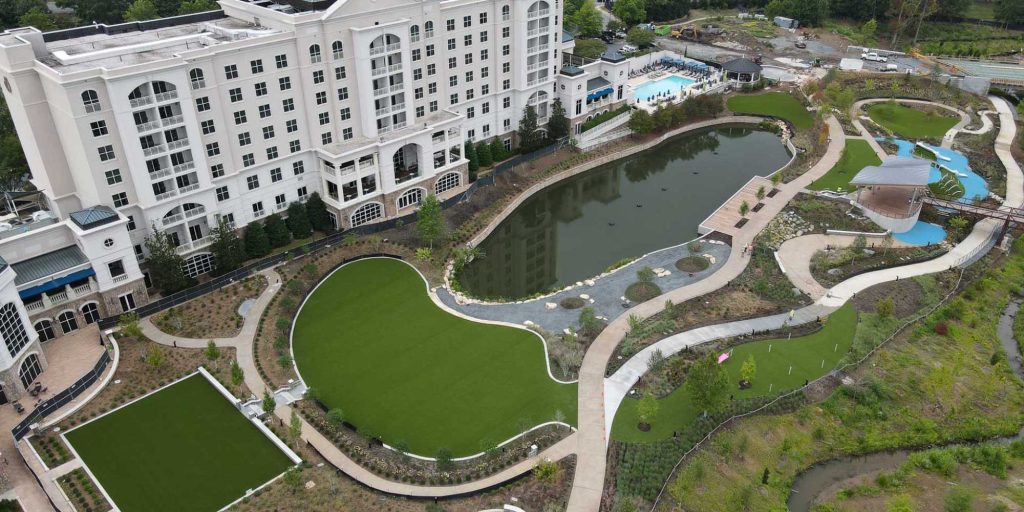 Environmental Benefits
Though it often comes as a surprise, artificial turf from us at SYNLawn South Carolina is very environmentally friendly. Once installed, it helps eliminate a number of activities that have negative effects on the environment. Examples of this include water waste from sprinkler systems as well as not needing a gas-powered lawn mower. By helping save water and limiting carbon emissions, our artificial grass products are eco-friendly, making them a superior alternative to conventional grass.
Contact Us to Get a Free Quote for Artificial Turf!
At SYNLawn South Carolina, our team can help improve residential and commercial surfaces across Greer, SC with our advanced artificial grass. We have several options available that can help beautify your property while reducing maintenance and assisting the environment. Contact us today for more information and a free artificial turf quote!