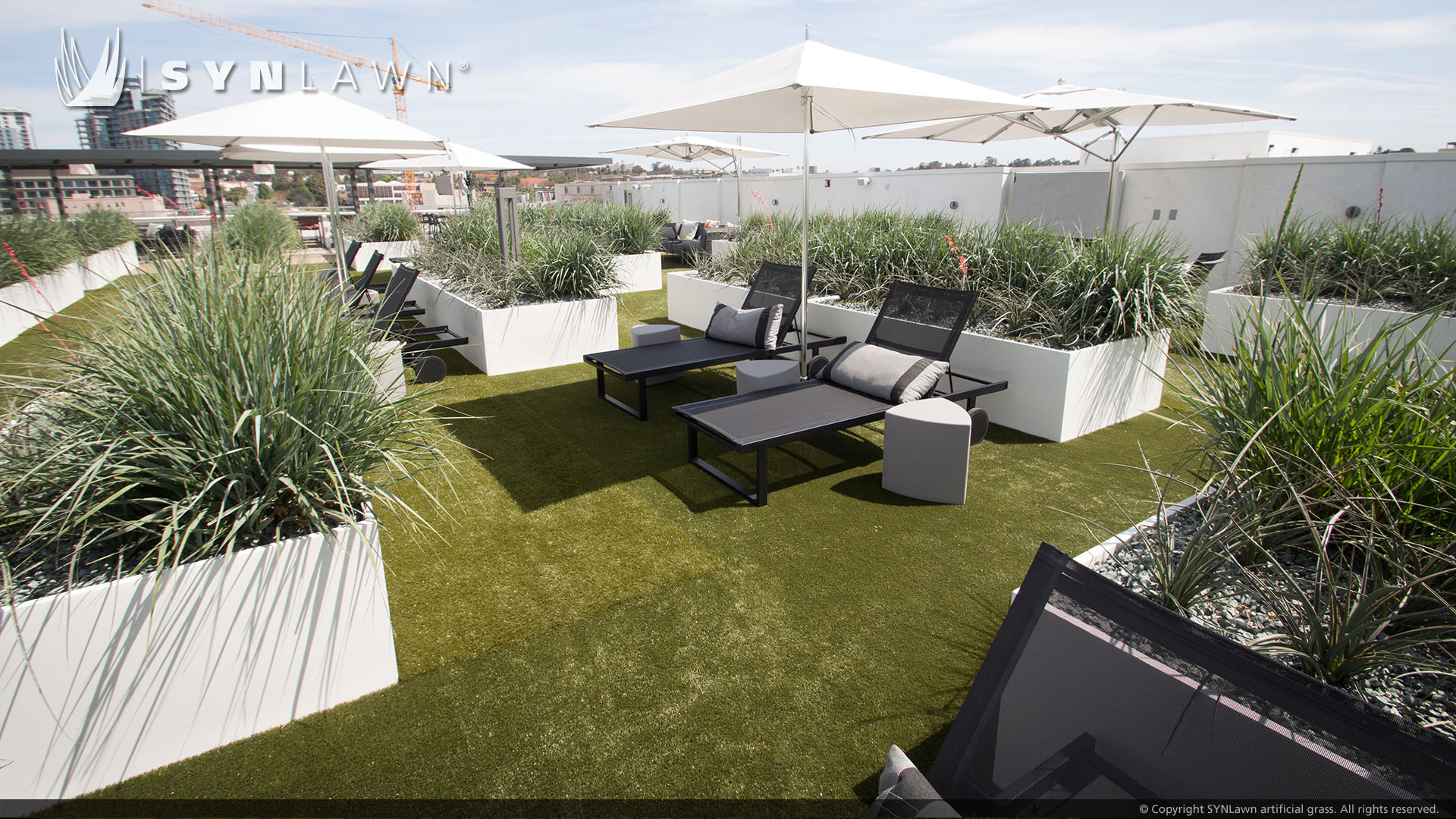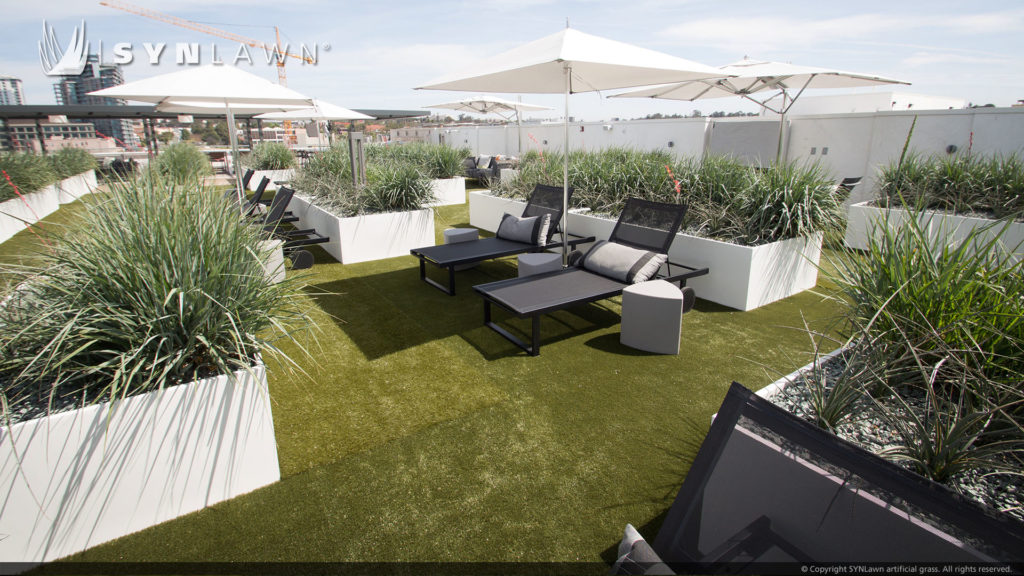 A beautiful, green lawn that requires very low maintenance isn't a fantasy — it's simply custom artificial grass. If you're in Hilton Head Island, SC, this is only a phone call away. Our artificial grass is engineered to be safe, beautiful, and last for many years to come.
We can install a lush, verdant lawn made of artificial grass to help raise your home's curb appeal. Or, we can place easily cleaned fake dog grass for your dogs that won't turn yellow or brown from urine and waste.
SYNLawn South Carolina specializes in the residential and commercial installation of custom artificial grass throughout Hilton Head Island, SC. There's also playground turf for your kids, along with commercial artificial putting greens, artificial grass lawns, and more for your business.
Here's what our custom artificial grass solutions can offer your home, business, or school.
Synthetic Grass: The Low Maintenance Lifestyle Choice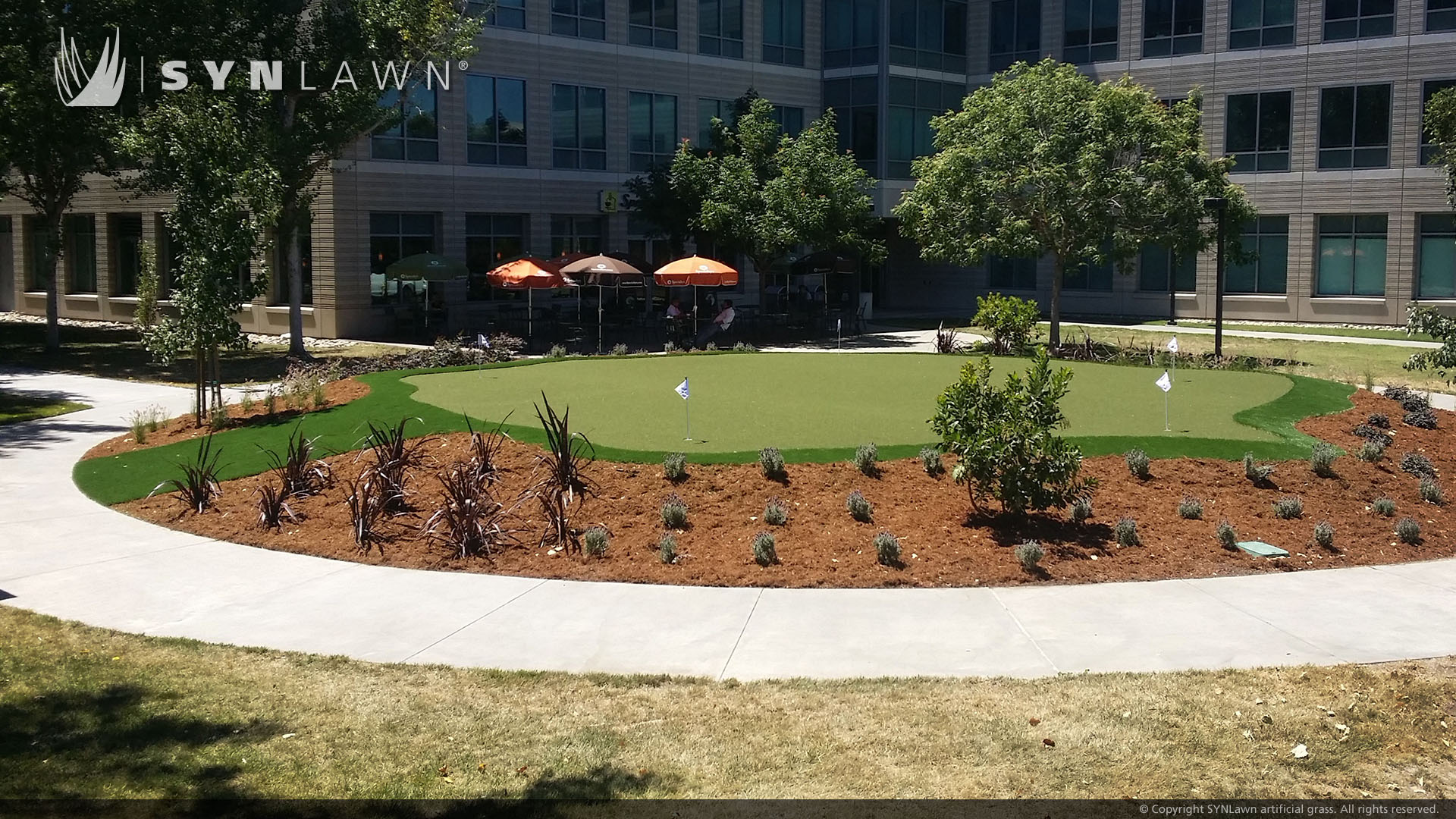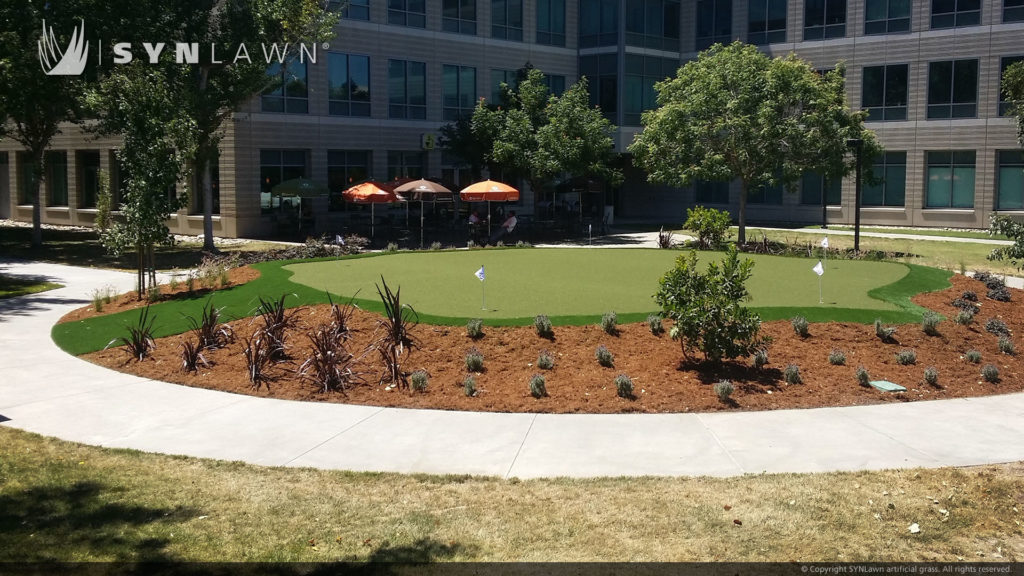 The benefits of choosing a synthetic or artificial lawn extend to all lifestyles. Whether you're looking to install a small walkway for your business, or a personal golf course, you'll be glad to lower your water bill, help the environment, and have marvelous-looking turf at the same time.
Other benefits include:
Replacing a traditional lawn with artificial grass means less time spent on maintenance and more time towards enjoying your yard.
Virtually maintenance-free means no mowing, no watering, and no seeding is required to enjoy a durable and lush landscape that is available in various blade lengths and shades.
Artificial grass is safe and non-toxic for humans and pets of all ages to play on and enjoy.
Your new, gorgeous lawn can also provide benefits to the environment, created entirely from fully recyclable materials.
Suitable for areas that have drought seasons or experience low water tables since the only watering required is for occasional cleaning as necessary.
Low maintenance doesn't mean a high price. Artificial grass will last much longer than traditional grass, allowing the initial investment cost to spread over many years.
Allergy sufferers will enjoy the fact that your hypoallergenic lawn doesn't produce pollen or seeds that may cause allergy flare-ups.
More Than Just Lawns
There are so many uses for artificial grass outside of creating beautiful lawns. Our synthetic turf can be used in various residential and commercial situations and delivers beauty, durability, and versatility every time. You can count on our synthetic turf to perform its best, even when enduring energetic play and high foot traffic.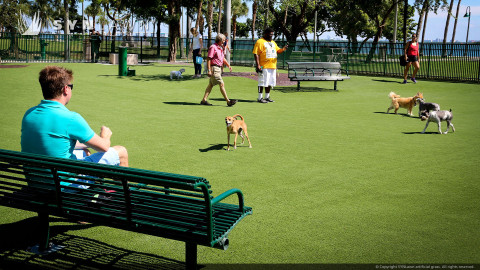 Pet & Dog Grass
Lawns are a family space to come together, and our resilient synthetic pet grass can make a part of your yard a special place for your pet, too. When you give your furry friend artificial pet turf, you provide them with turf that looks and feels just like natural grass. They'll be able to run and play safely without some of the dangers and drawbacks of a traditional lawn: no potentially toxic weeds, no allergens, and no grass stains.
Summers in South Carolina can get hot, but our turf stays cool, which is essential for those closer to the ground. We take safety seriously when it comes to our furry friends; our patented Heatblock technology built into our artificial grass ensures heat doesn't get trapped in the blades of pet grass and potentially burn delicate paws and noses.
Synthetic turf is amazingly easy to clean. Also, since it drains quickly, it's odor-free as well. The underlying layer of the artificial turf also prevents digging, so there will be much less mud and dirt out in your yard (which also means no annoying muddy paws in the house!).
Residential & Commercial Playgrounds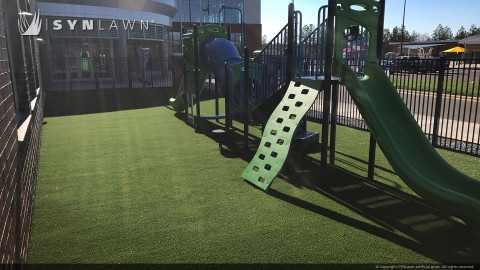 One of the benefits of having a picturesque lawn is having a soft, green space for young children to play on when they are rolling, jumping, tumbling, and having fun. When we install your artificial grass, we can add an extra layer of cushioning underneath, which helps add yet another layer of protection for tumbles and falls.
Choosing our artificial grass means choosing tried and tested grass that is ASTM HIC-tested as well as certified by the IPEMA for falls of up to ten feet.
Because it's easy to clean and easy to maintain, artificial playground turf can turn a yard into an enduring play space or even upgrade a commercial playground into something parents will love, and kids will have adventures on for years to come.
Parents and teachers will be relieved to know that this turf will keep their little ones safer than just dirt or gravel, which are the traditional fillers that public playgrounds typically use. Furthermore, caretakers can maintain it much easier as well.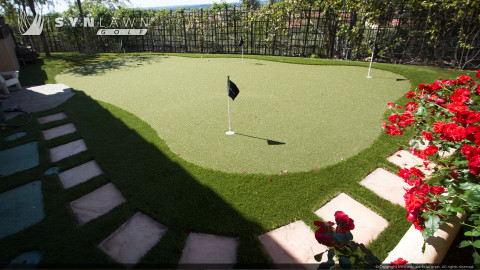 Putting & Golf Greens
Hilton Head Island is known for beautiful golf greens, and you can have a smaller version of that right in your backyard—without all the membership fees and stressful traffic.
Our trained putting greens installation crew are highly experienced and will ensure the artificial grass they place is smooth and even so that you can practice your putting and your short game as though you're on your favorite course. We can even build in challenges to keep your game sharp and on point.
Contact Us for a Free Consultation
Allow us to transform your lawn into a maintenance-free space for you and your family, so you can spend your weekends playing and enjoying the lawn you always dreamed about!
It's just a quick phone call away, and our friendly staff will be happy to answer any questions you may have about transitioning from traditional grass to artificial grass and all the benefits it can bring. Contact us today.