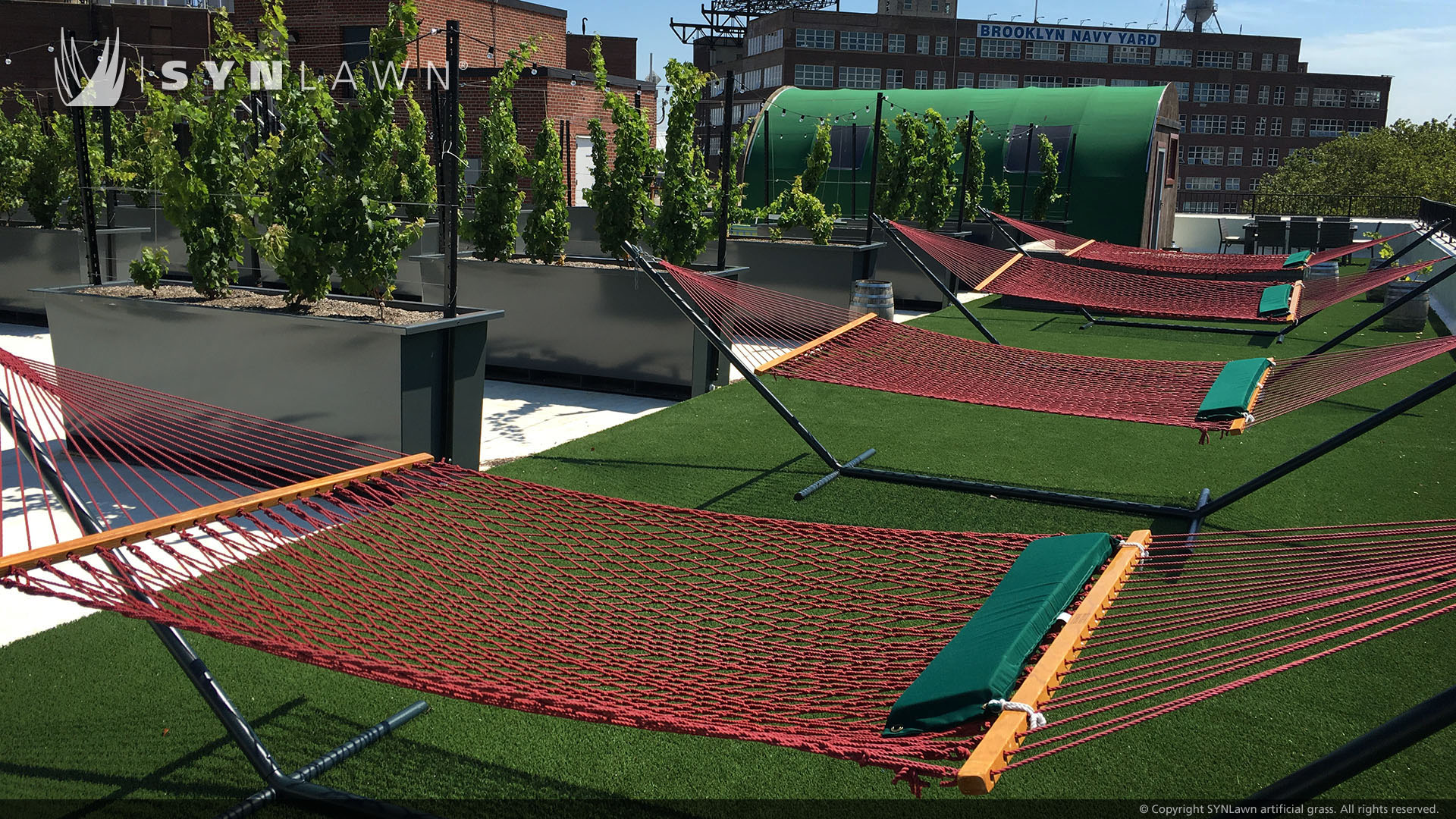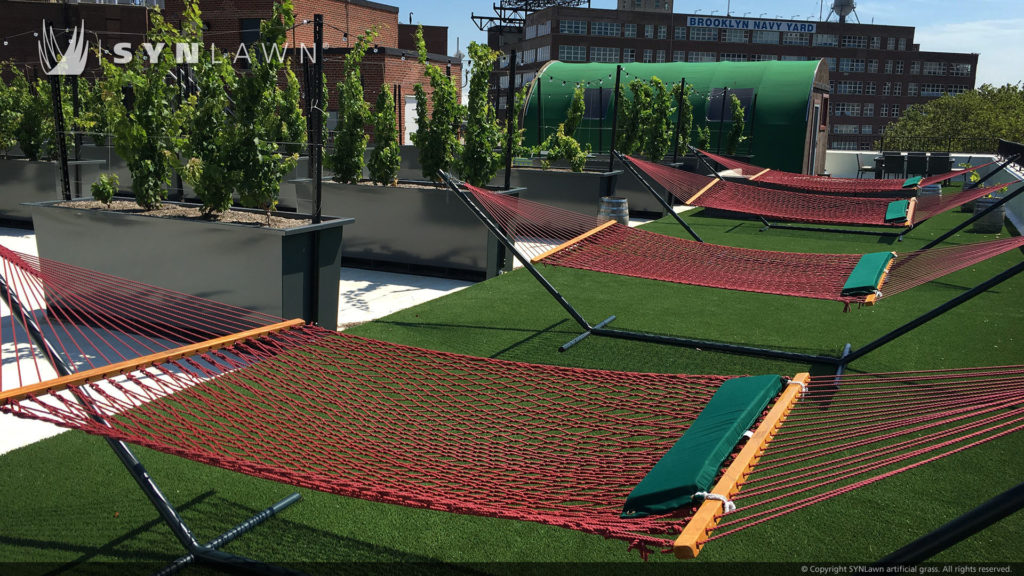 North Charleston, SC
When it comes to artificial grass in North Charleston, SC, look no further than SYNLawn, South Carolina! Our synthetic grass is made to look and feel just like natural grass while being made with ethically sourced, eco-friendly products like natural soybean oil and recycled materials.
Our turf is also wholly manufactured in the United States using safe and durable materials. Installing it will give your home or business that year-round clean and beautiful lawn you've always strived for!
Benefits of Artificial Grass
Installing synthetic turf saves you both time and money. With artificial grass, you don't have to worry about spending your weekends trimming your lawn in the blistering South Carolina heat or watching your water bill skyrocket due to over-reliance on water sprinklers.
Most homeowners with artificial grass save up to sixty percent on their monthly water bill! In addition, with synthetic grass, you won't have to worry about hiring expensive landscaping companies anymore. This is especially true since artificial grass is just as beautiful as natural grass, only without all the usual upkeep. SYNLawn South Carolina offers a wide variety of products with special features that you can use to design your yard to be as unique as you please.
Plus, with artificial grass, you won't have to worry about any more trips to the home improvement store for weed-killer or grass seed, so you'll be able to relax more and enjoy your weekend! Also of note is that an always gorgeous, perfectly manicured lawn improves your home's curb appeal and property value. SYNLawn South Carolina's artificial grass is a worthwhile investment that comes with a 15-year warranty for a fraction of the cost that it takes to maintain a natural lawn.
What Can Artificial Grass Be Used For?
Artificial grass is versatile and readily available for all your commercial and residential needs. So whether you are looking to spruce up an indoor or outdoor space, SYNLawn South Carolina has just what you need. Our synthetic lawns have a variety of uses—all of which are bound to impress anyone that sees it.
Lawns
One of the most prominent ways to use artificial grass is for outdoor lawns. Not only does the appearance of the lawn constantly remain pristine and sharp, but it requires virtually no maintenance at all. This can help reduce your water utility bill and cut down on how much time you need to dedicate towards landscaping your lawn.
Putting Greens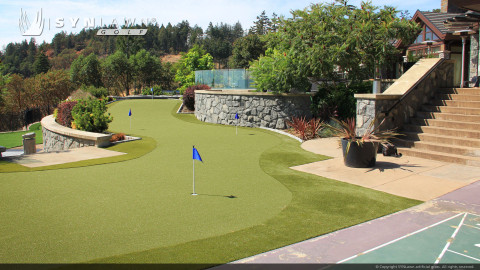 Putting greens also benefit from artificial turf because they'll require less maintenance and upkeep. Additionally, there's virtually no difference between the look and feel of healthy and manicured natural grass compared to synthetic golf grass. This means your practice will be more consistent, allowing you to improve your skill more easily.
Pet and Dog Turf
You may think that having an artificial lawn means you can't have pets who need to relieve themselves outside; however, this is far from the truth! Our state-of-the-art synthetic pet grass is specially formulated, so you don't have to worry about your pets doing their business on it. Having an artificial lawn also means that your pets won't get dirty because there's no mud to cling to their paws and fur—now that's a bonus!
Playground Turf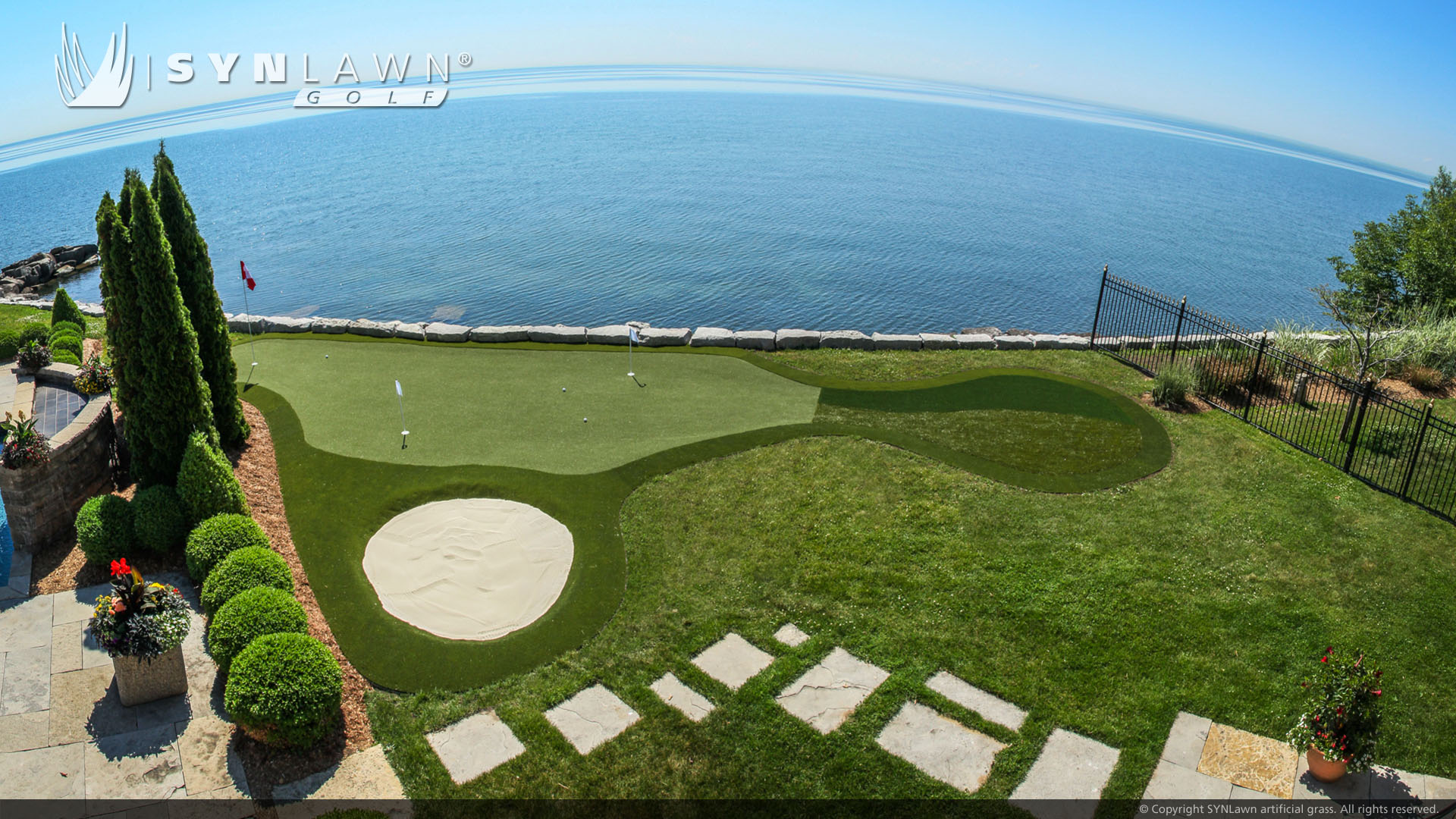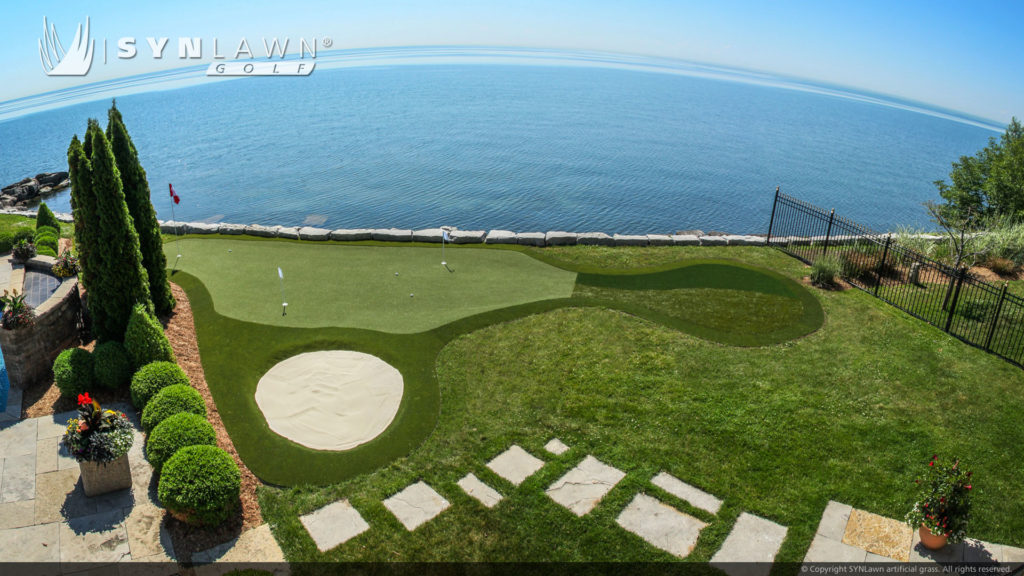 Kids also benefit from the implementation of artificial grass. Whether it's residential or playground turf, children can run around on our synthetic turf without worrying about getting dirty. It's also more wheelchair accessible than traditional playground coverings. Finally, it's soft to land on, so it helps prevent injuries when kids play and fall on it.
Commercial Use
Commercial synthetic lawns are an excellent investment. Businesses usually see almost immediate cost reductions thanks to the little maintenance and care that our artificial grass requires. Plus, our artificial lawns are made of recyclable and eco-friendly material, so you don't have to worry about harming the environment.
Start With a Free Consultation
SYNLawn South Carolina has offered the most advanced commercial artificial grass on the market in North Charleston, South Carolina, for over the past four decades for homes and businesses alike. Our environmentally friendly synthetic grass is engineered to last and can take your indoor and outdoor spaces from drab to fab.
No matter what particular kind of synthetic grass you may need, you are sure to find what works best for you in our wide selection of available products. To get started, our friendly staff will set you up with a free consultation to find out what you have in mind for your project and to match you with the best artificial grass products available before helping you design your dream lawn.
You can say goodbye to devoting your time, energy, and money to lawn maintenance because with SYNLawn South Carolina, you'll be able to transform your yard in no time without all the additional hassle that comes with regular grass. Contact us today.