Durable Grass Surfaces
Another great benefit of our artificial grass for residential lawns is their durability. In Charleston, conventional grass lawns can be susceptible to damage from inclement weather conditions like heavy rainfall. This can leave your lawn looking brown and patchy, requiring expensive repairs. With our synthetic turf, you do not have to worry about any of that. This is because our synthetic lawns are designed to withstand harsh weather conditions, so you can enjoy a beautiful and lush lawn year after year.
Eco-Friendly Alternative
Synthetic lawns are also great for the environment! With conventional grass lawns, there is often a lot of water waste from over-watering, as well as pollution from fertilizers and pesticides. This can have a negative impact on the local environment and water supply in Charleston and other South Carolina communities. With our artificial grass for your residential lawn, you do not have to worry about any of that! Our synthetic turf is made from eco-friendly materials that require no water or harmful chemicals, making it a sustainable and environmentally friendly option for your lawn, landscaping, or even for a putting green.
Ideal for Pets
In addition to being low maintenance, durable, and eco-friendly, artificial lawns from us at SYNLawn South Carolina also offer a number of other benefits. For one, they are pet-friendly. Unlike traditional grass lawns, which can be easily damaged by pets, our artificial dog and pet turf is designed to withstand heavy use and can be easily cleaned and disinfected. This makes it a great option for pet owners who want to give their furry friends a safer and more comfortable place to play.
Beneficial for Families
We also offer artificial lawns that are great for families with young children. With conventional grass lawns, there is always the risk of children getting muddy or dirty while playing outside. With our artificial grass, this is not a concern. Our artificial lawns are designed to be soft and comfortable, making them a great option for families with young children who want to play outside without getting dirty. Best of all, families who want extra safety features for their children can take advantage of our artificial playground turf, which is equipped with extra padding for children to play on.


Cost-Effective
Finally, at SYNLawn South Carolina, our artificial lawns are a great investment for homeowners. This is primarily due to the long-term savings on maintenance and water costs that make it a highly cost-effective option in the long run. Additionally, the durability of our synthetic turf means that you will not have to replace your lawn as often as you would with conventional grass, further increasing the cost savings over time for our artificial lawns and artificial backyard lawns.
Commercial Artificial Lawns
Commercial properties in Charleston and other South Carolina communities can also benefit from our incredible artificial lawns. Many businesses require durable and appealing grass surfaces. And since our commercial artificial lawns have few maintenance requirements, businesses who choose to have our synthetic turf installed can save money over time, making our lawns a highly cost-effective investment!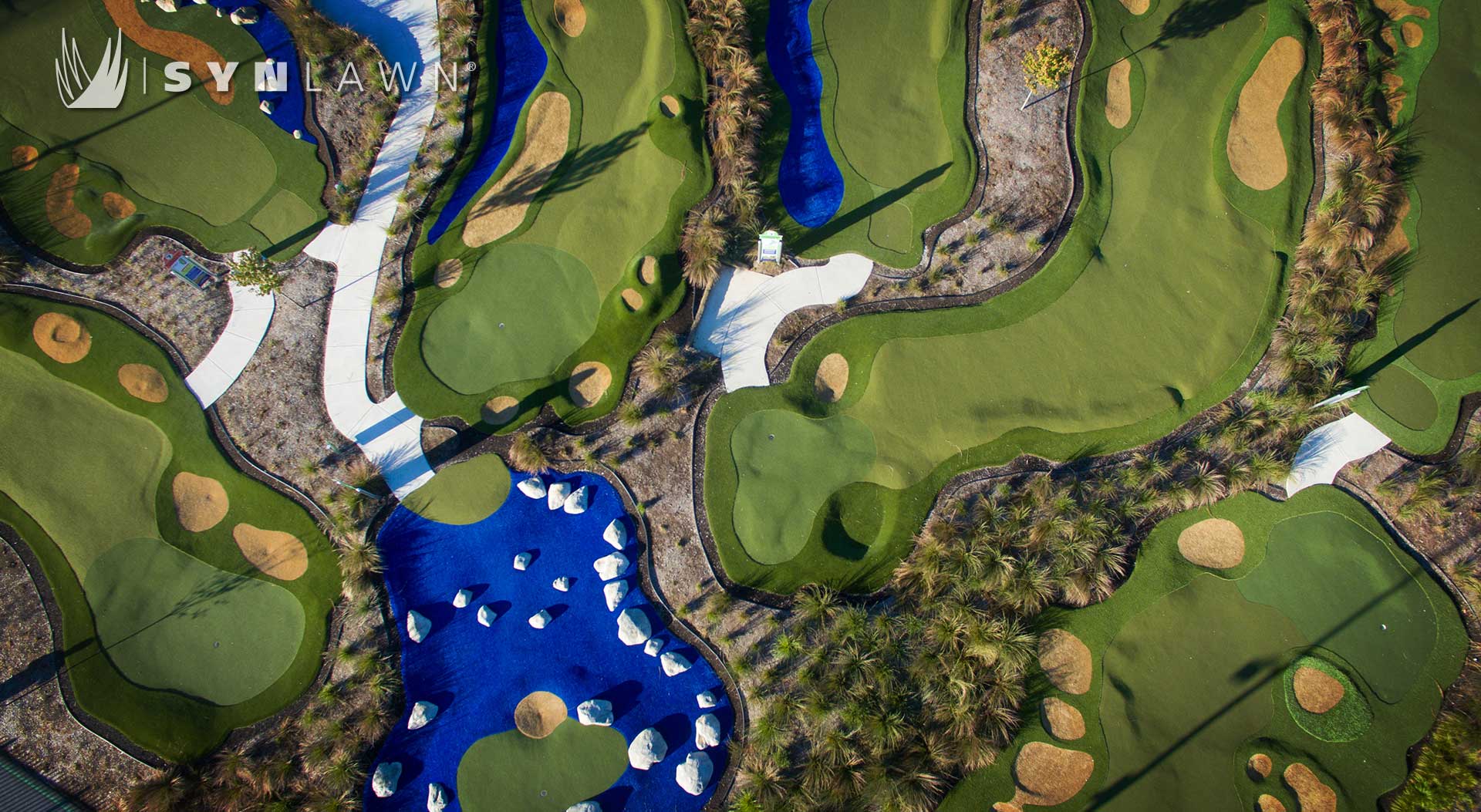 Contact Us Today to Get a Free Estimate for an Artificial Lawn!
At SYNLawn South Carolina, we are committed to providing our customers in Charleston, SC with high-quality artificial lawns. Our synthetic grass is designed to be durable, low maintenance, eco-friendly, pet-friendly, and more, making it a great option for any home or business owner in South Carolina looking for a beautiful and sustainable lawn.
Contact us today to learn more about our artificial lawns and to schedule a consultation with one of our experts!