Slide 1
Our Artificial turf provides the same look and feel of natural grass
Slide 1
Our Artificial turf provides the same look and feel of natural grass
Slide 1
Our Artificial turf provides the same look and feel of natural grass
Slide 1
Our Artificial turf provides the same look and feel of natural grass
Artificial Grass Installation in South Carolina
High-quality SYNLawn artificial grass installation for landscaping and more
Here at Southeast Turf LLC/SYNLawn® Carolina, we provide only top-of-the-line artificial grass products to residents and businesses throughout the state of South Carolina. Our synthetic turf is specially engineered to be durable, safe and environmentally friendly. It has been perfected after decades of research and development, making it the most advanced artificial grass on the market today. We are proud to tell customers that our artificial grass is ethically sourced and manufactured right here in the United States by industry experts. Southeast Turf is the eco-friendly choice for environmentally-conscious home and business owners throughout South Carolina.
Our artificial turf provides the same look and feel of natural grass while significantly reducing time and labor required for maintenance. Synthetic turf offers a whole new level of freedom previously unknown to owners of natural lawns. We help people throughout South Carolina enjoy a lifestyle free from the stresses of yardwork with our quality, warranty-backed turf products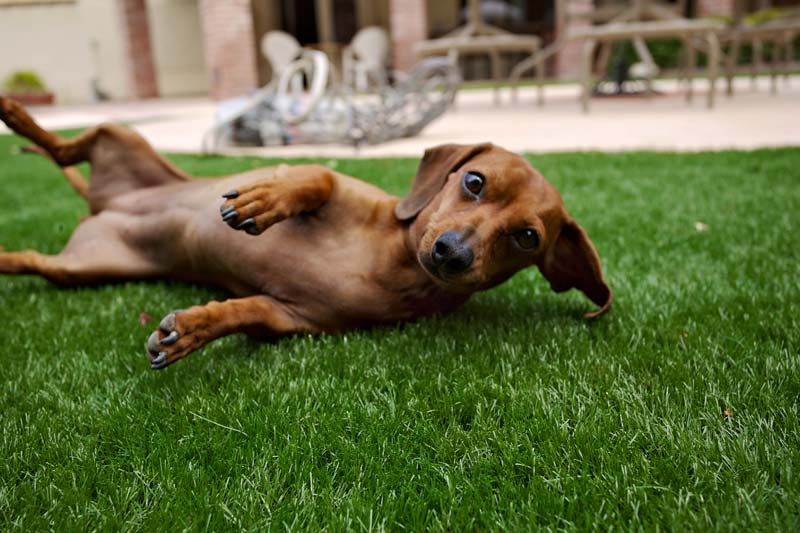 Since our turf is made with post-consumer materials, Southeast Turf LLC/SYNLawn Carolina takes great pride in providing eco-friendly products to uphold our philosophy of ethical business practices. We use natural soybean oil and recycled materials to do our part in preserving the environment. Your turf is backed by a 15-year manufacturer's warranty and can even be recycled once it has served its purpose. The quality of our grass is a testament to the high standards we have for customer service. Our goal is offer you the peace of mind that comes with having a beautiful, sustainable lawn year-round.
We proudly offer our services to both residents and business owners throughout the Carolinas, including:
Contact us today & make your lawn amazing
Get in touch with a Southeast Turf LLC/SYNLawn Carolina representative today by calling 844.941.2313 or contact us online for samples and a free consultation.
Latest Posts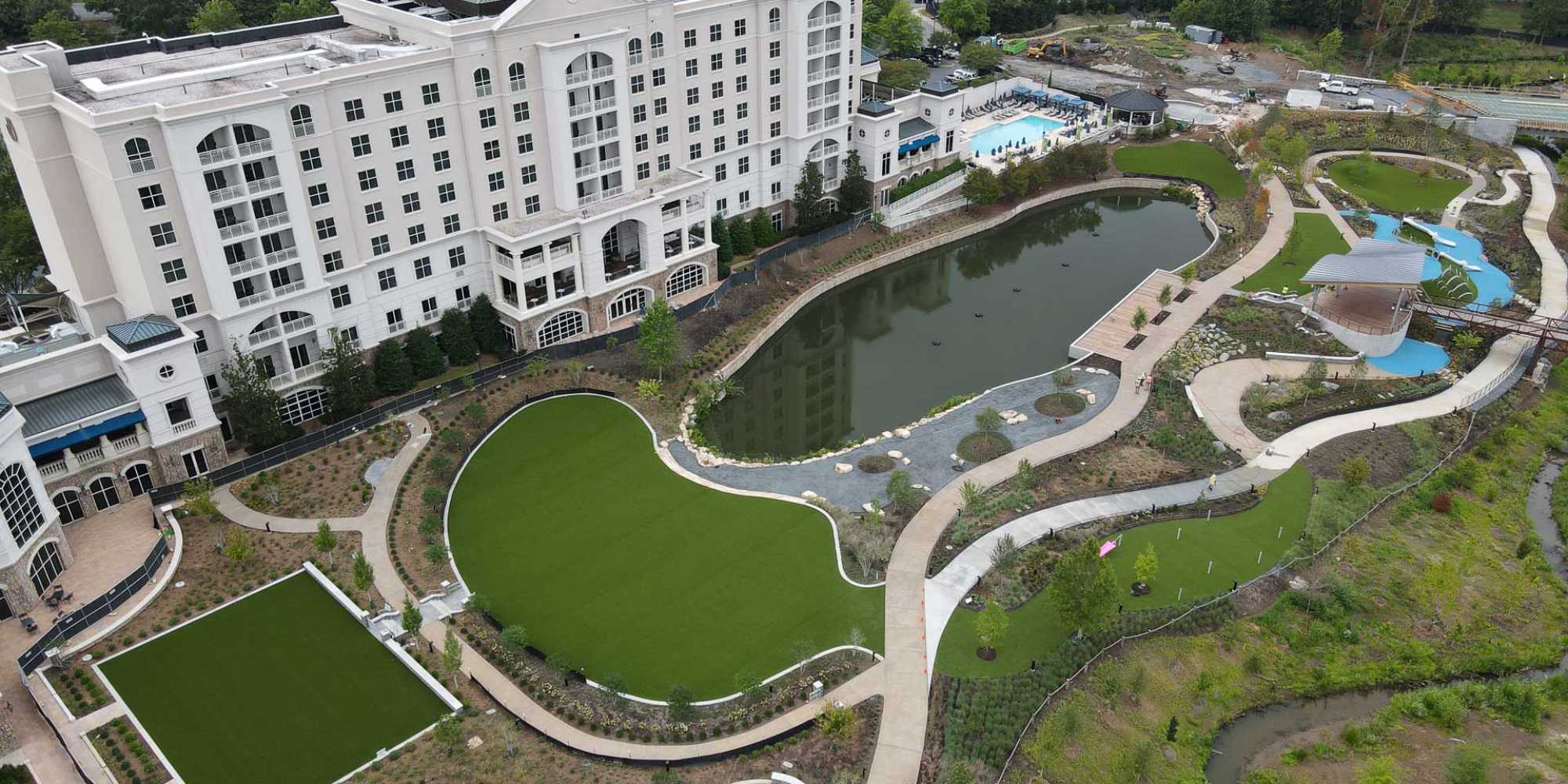 For homeowners and businesses in Charleston, SC, improving your curb appeal is easy with artificial grass from us at SYNLawn South Carolina. When it comes to creating a visually stunning and low-maintenance outdoor space, our synthetic grass has emerged as a game-changer. With it, homeowners and businesses can achieve consistent beauty and a lush green …

Commercial artificial grass from SYNLawn South Carolina is one of the most effective ways to enhance your office or retail store's curb appeal in Charleston, SC. For many business owners, landscaping has long been a sensitive subject since it represents a non-recoupable cost. While your customers are not necessarily flocking to your business to admire …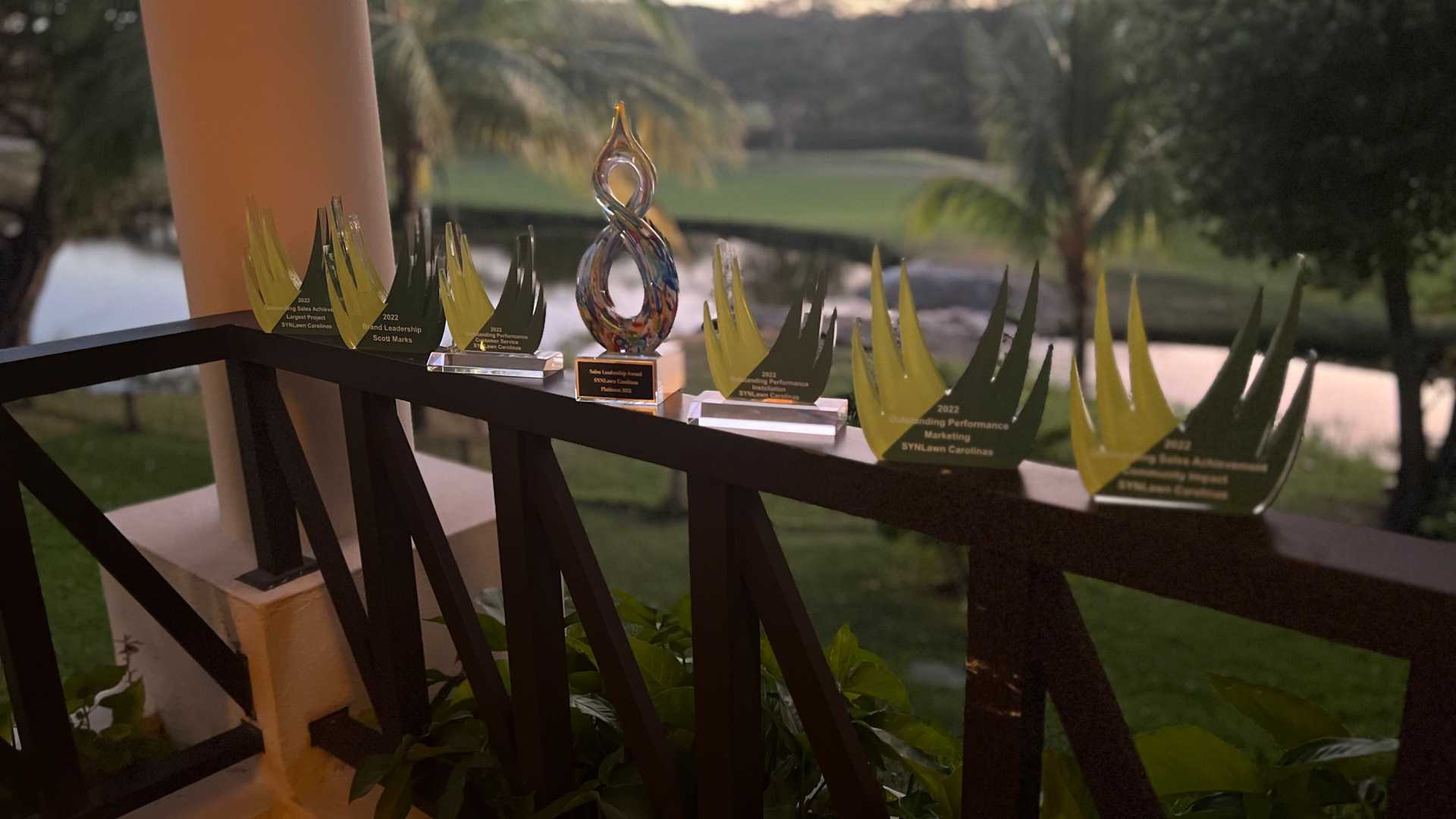 The team from SYNLawn Carolina has awesome news to share regarding artificial grass awards and our services in the Carolinas. At the recent year end 2022 SYNLawn Conference in Costa Rica, our team was recognized with seven prestigious awards related to our artificial grass services, overall performance, leadership, and positive impact on our community. We …