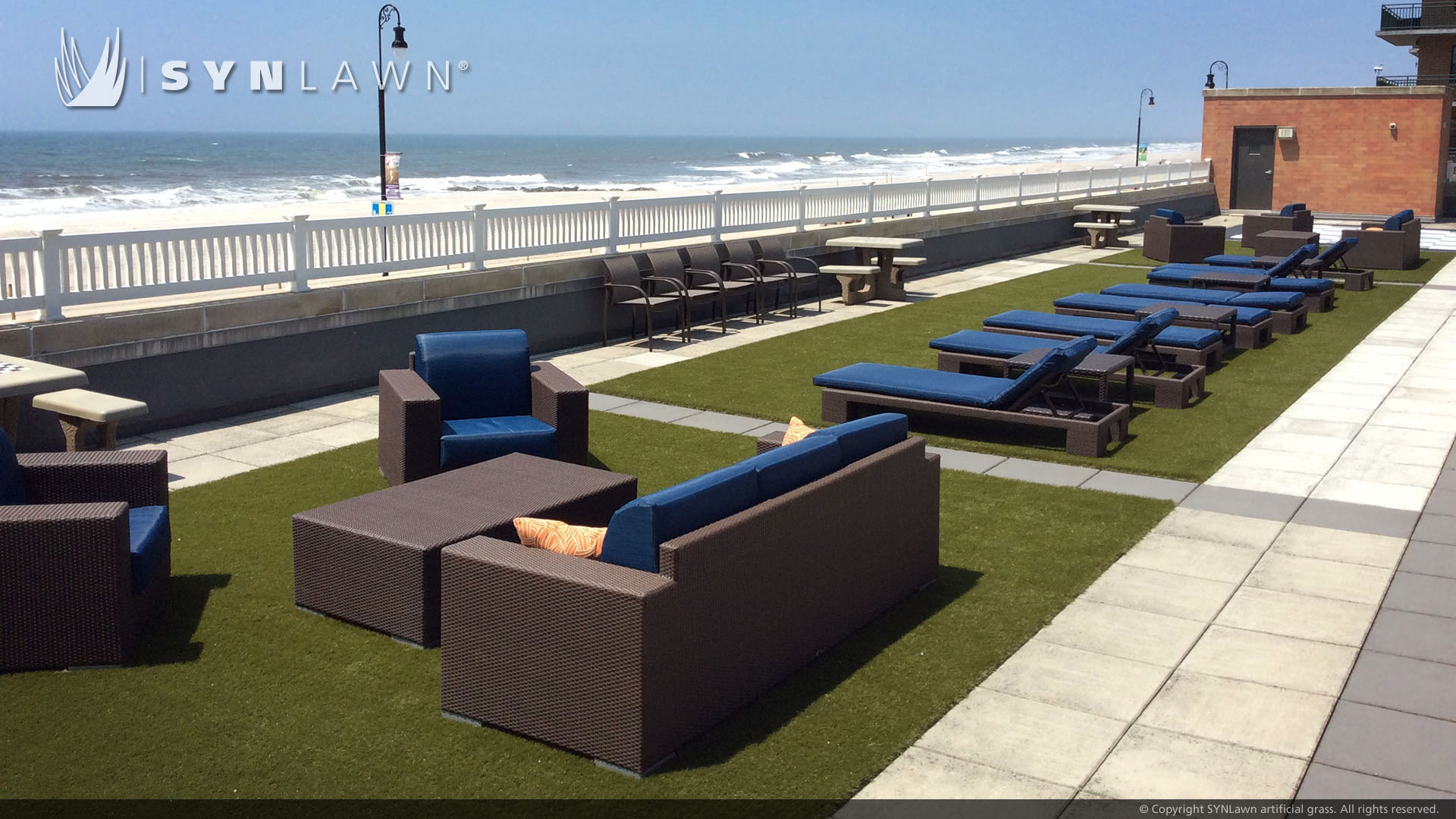 Custom Designed & Installed Artificial Grass by SYNLawn Carolina
The beauty of a sprawling lawn can be virtually maintenance and hassle free when you have a custom designed artificial grass lawn from Southeast Turf/SYNLawn installed in your backyard. We offer artificial grass for any and all applications throughout Columbia, SC and the surrounding cities. We can install synthetic turf front lawns to increase curb appeal, or we can design and create a functional dog run for your furry friends. We can even build playground turf to help keep little ones safe during their playground adventures. See our gallery of playground turf installations.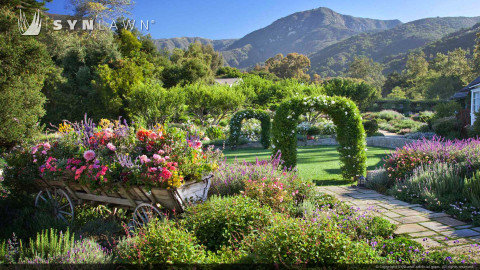 Synthetic grass engineered for comfort, style and safety
Beautiful artificial lawns that are clean, durable and safe for pets and kids.
Very low maintenance.
Hypoallergenic fibers further improves reduced irritation from traditional lawns weeds, seeds and grass sensitivities.
Temperatures won't get out of hand with our Omega Technology, even if the artificial lawn is exposed to direct sunlight all day.
Our playground turf installations feature soft padding under the artificial grass lawn. This is ASTM HIC-tested, which is also certified by the IPEMA for falls from up to ten feet.
Environmentally friendly
Our non-toxic artificial grass lawn conserves water while keeping you, your family and your pets safe! Don't compromise on safety. We ensure that your artificial lawn is recyclable and helps you to reduce your global footprint.
Playground turf
The rough and tumble of your little ones doesn't have to tear up your lawn or them. With our playground turf that features a cushioning underlay that helps to soften impact as they go about the hard work of playing all day, every day, year after year.
Residential artificial grass lawns
Beautify your outdoor space with stunning artificial grass lawnscapes that take your breath away. Very realistic to the senses and enjoyable to play on or to just sit on and enjoy the outdoors. With an always green lawn that lasts every season it will extend the time you can enjoy your backyard.
Low maintenance and easy to clean, while your lawn stays looking beautifully manicured and lush, no matter the season or the amount of use it goes through. Call for a free consultation of how we can tailor your residential artificial lawn to suit you specifically.
Putting green in your backyard
We can design and install a beautiful putting green, or even your own mini golf course, right in your very own backyard. We can customize an artificial golf green for your own back yard to rival anything you will find out on the professional circuit.
Perfect your gameplay and level up your short game with the convenience of zero drive time, having it right out your back door. There is nothing more enjoyable than having your own space to relax and have fun at the end of a long day.
Pet & dog turf
Our pet and dog turf is designed specifically for pet owners that want to keep family pets safe and clean with the added benefits of:
No digging
No mud or dirt tracked through the house
No grass stains to mess up their most recent grooming appointment
No worry about dead grass or yellow markings from pet urine
Cool to the touch even in high summer with our Omega Technology
Reduced pests, dust and allergens vs traditional lawns
Custom upgrades for added pet safety and security
Pets are family and you want to ensure they are safe and protected when they are outside and on their own. With our custom designed pet and dog grass your Columbia, South Carolina yard can provide resort-like living for your beloved pet. Our artificial grass installations are designed with you and your pets needs in mind. Our grass can help with odor control due to easy drainage and quick clean features. Additionally anti-microbial features are built right into the lawn, this keeps you and your pets happy!

Get a free consultation today!
Break away from the demands of traditional lawns. Gone are the days of dedicating your whole weekend to lawn maintenance, trimming and mowing. An artificial grass lawn saves you time, labor and money.
Contact us to schedule your free consultation, our helpful synthetic turf experts can help beautify your Columbia, SC backyard with a gorgeous and lush artificial grass installation.