Easy to Clean
Since our specialized agility training and track turf do not use infill, it is much easier to keep clean and disinfected, reducing the risk of mold growth and staph infections and keeping athletes healthy.
Agility Turf Applications
Not only is our synthetic turf pet-friendly, but it is suitable for a wide variety of sports applications. Install our artificial grass for aerobatics, tennis courts, soccer fields, batting cages, weight lifting areas, gym floors, shot-put/hammer training, sled pulls, strength and agility training, and more!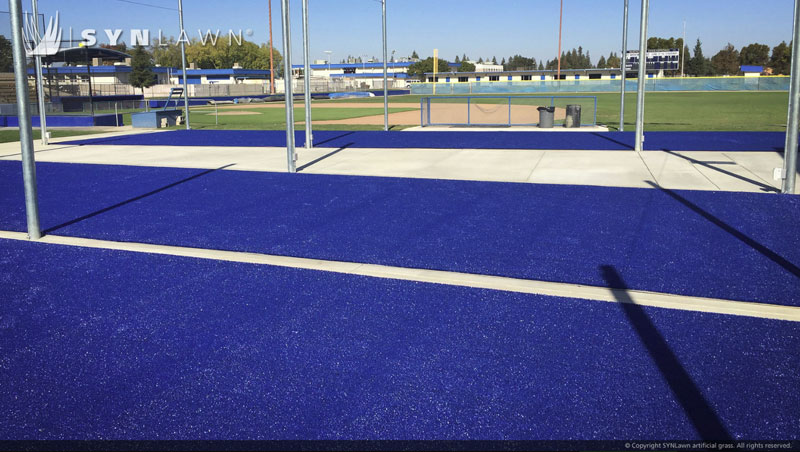 Increased Performance
Specially designed for agility training, every piece of our TrackTurf™ and SpeedTurf™ is engineered to enhance speed and performance. Our artificial grass is less abrasive, resulting in less friction than pure nylon surfaces thanks to the low pile blended polyethylene and nylon we use to construct our turf combined with a 5-millimeter foam back.
Helps Prevent Common Injuries
Our reinforced foam base layer helps to reduce impact for athletes through innovative shock absorbency. This helps to protect athletes from jolts, shin splints, muscular exhaustion, lower back fatigue, and other chronic injuries that often result from improper shock absorption.
Custom Colors Available
Our specialized agility training and track turf comes in a variety of colors and designs, so you can proudly display your colors, whether representing your university, sports team, or any design you choose.
Our artificial grass helps South Carolina athletes perform at their very best while protecting them from common sports injuries. With professional installation and an industry-leading warranty, our synthetic track turf is the best option for your agility training and sporting needs. Contact us online today for a free consultation!