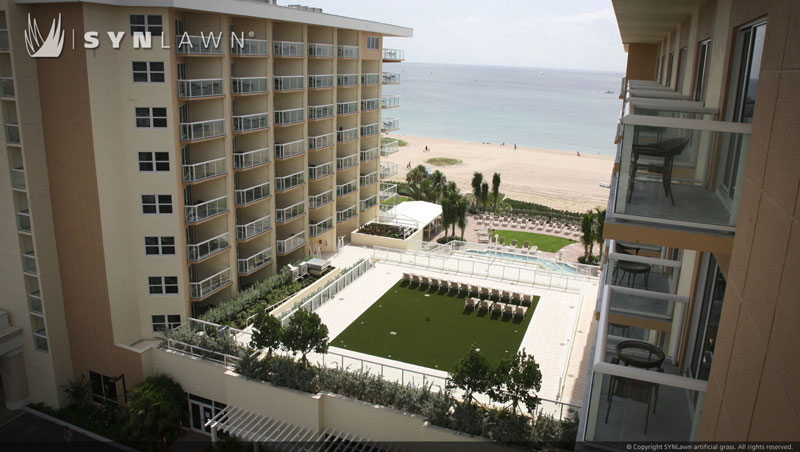 Artificial grass is a great way for businesses to save money long term. Commercial synthetic turf does not require watering, mowing, weeding, or fertilizing, which lets companies apply their money to business development. Many companies looking for ways to infuse their business with a little extra money each month find relief with artificial turf. SYNLawn® is the largest artificial grass manufacturer in the United States and our landscaping turf is the most technologically advanced turf anywhere.
While we do offer DIY installation options, we are so confident in our product and professional installation services that we back our turf with an industry-leading 8-12 year warranty. Architects and designers throughout the state choose Southeast Turf LLC/SYNLawn Carolina as their supplier of commercial synthetic turf. We are proud to offer reliable service to architects across South Carolina.
If you are an architect or landscape designer in South Carolina and looking for quality artificial grass, get in touch with Southeast Turf LLC/SYNLawn Carolina. Contact us online today for a FREE consultation!