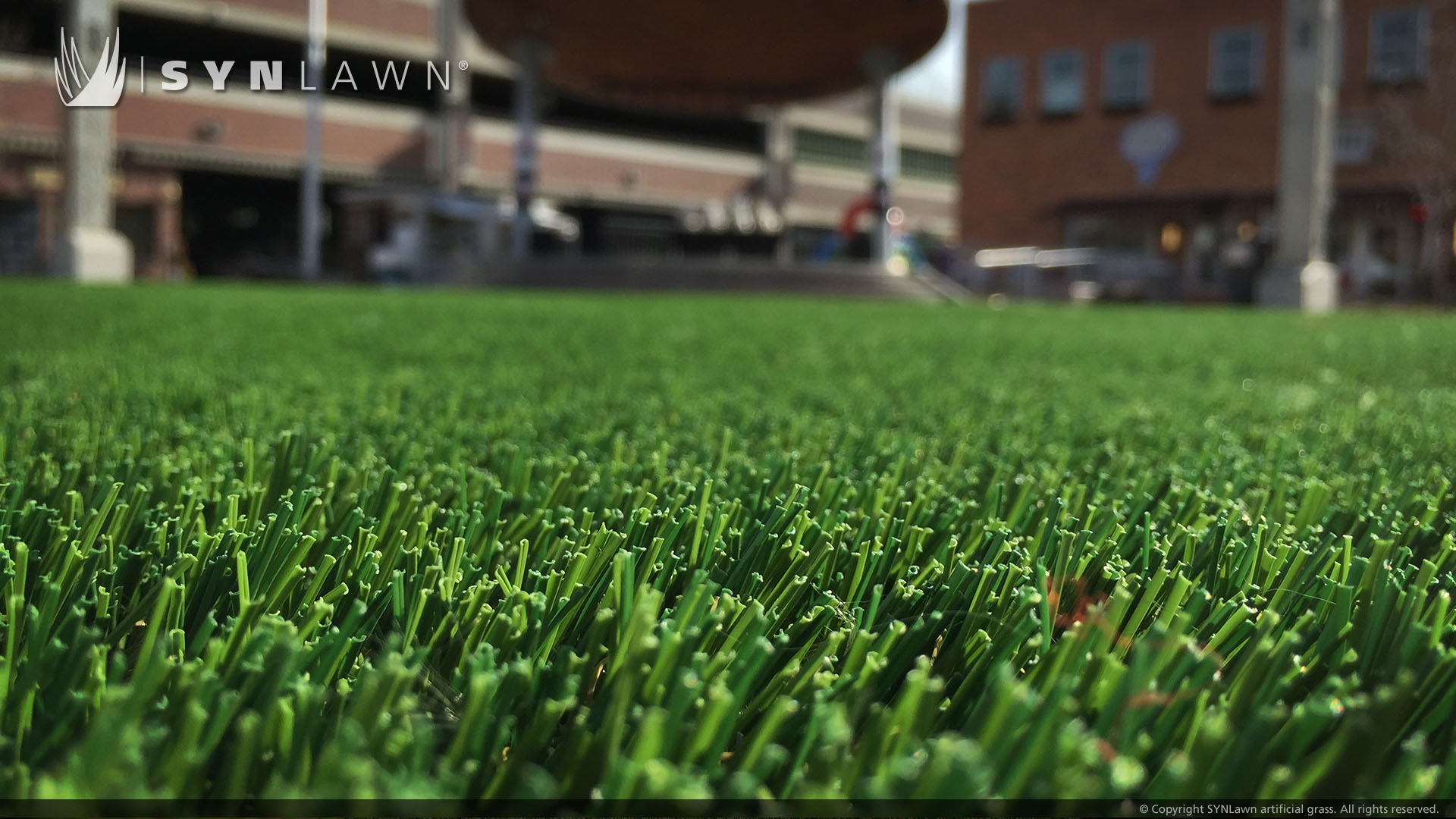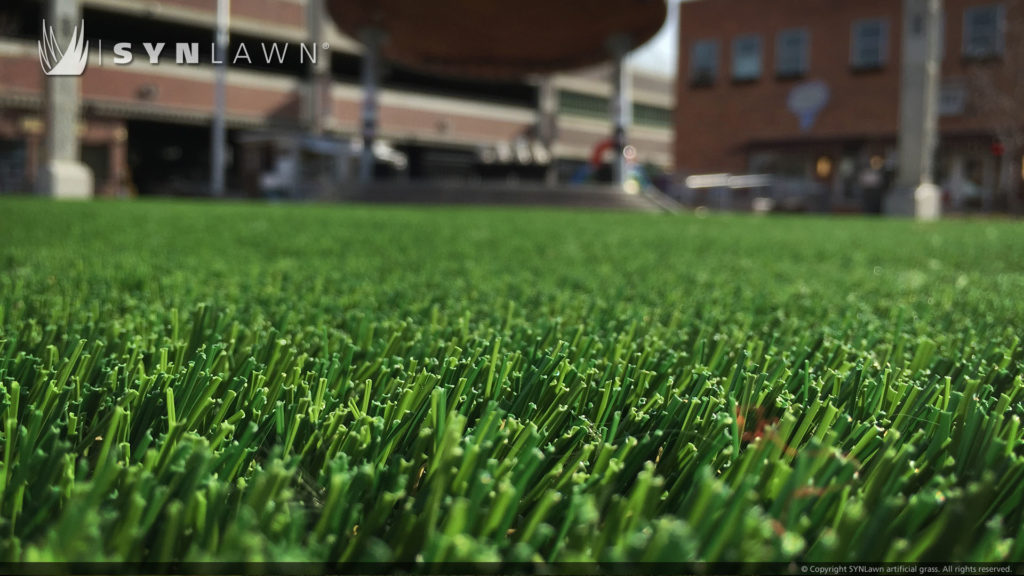 Looking for artificial grass in Greenville, South Carolina? At Southeast Turf, we built a respected reputation selling high quality synthetic turf throughout South Carolina, including Charleston, Columbia, Greenville, Myrtle Beach, Spartanburg, Florence, Rock Hill, Hilton Head, Summerville, Mount Pleasant, Aiken, Lexington, Beaufort, and many other locations. Check out our gallery for inspiration for your very own Greenville, SC artificial grass lawn for your home or office.
Our synthetic grass is a viable alternative to natural grass, which requires lots of maintenance. There are a lot of fantastic benefits to installing artificial grass.
Benefits of Artificial Grass
Investing in artificial grass may be the very thing you need, especially if you don't enjoy the upkeep work that comes with natural grass. Artificial grass is low maintenance while still possessing all of the aesthetic beauty of a well-kept natural lawn.
Keeping natural grass healthy isn't an easy task. It often requires upkeep in the way of chemicals such as pesticides and herbicides, which aren't eco-friendly. Synthetic grass, on the other hand, doesn't need any chemical treatment. This helps prevent other toxic compounds, especially those found in herbicides and pesticides, from ending up in the environment.
In addition, synthetic grass does not require trimming. Lawnmowers have been cited for environmental degradation due to pollution from their exhaust fumes. Thanks to artificial lawns, lawnmowers are no longer required.
When it comes to the condition of natural grass, weather plays a pivotal role—whether for the good or bad. Harsh summers dry your grass and turn it into an unappealing brown color, while winter makes your grass unpresentable altogether. However, synthetic grass is a different story; it stays a beautiful shade of green no matter what kind of weather exposure it receives.
Artificial turf is safe and kid-friendly if you have children who love to run around and play on the grass. Synthetic grass is soft and cushioned and perfect for softening any falls and accidents.
Finally, when it comes to savings, owning synthetic grass saves you a considerable amount of money in the long run. You don't have to invest in the additional lawnmower, pesticides, lawn shears, hoses, trimmers, weed killers, and more. Not to mention, your water bill will be lower as well.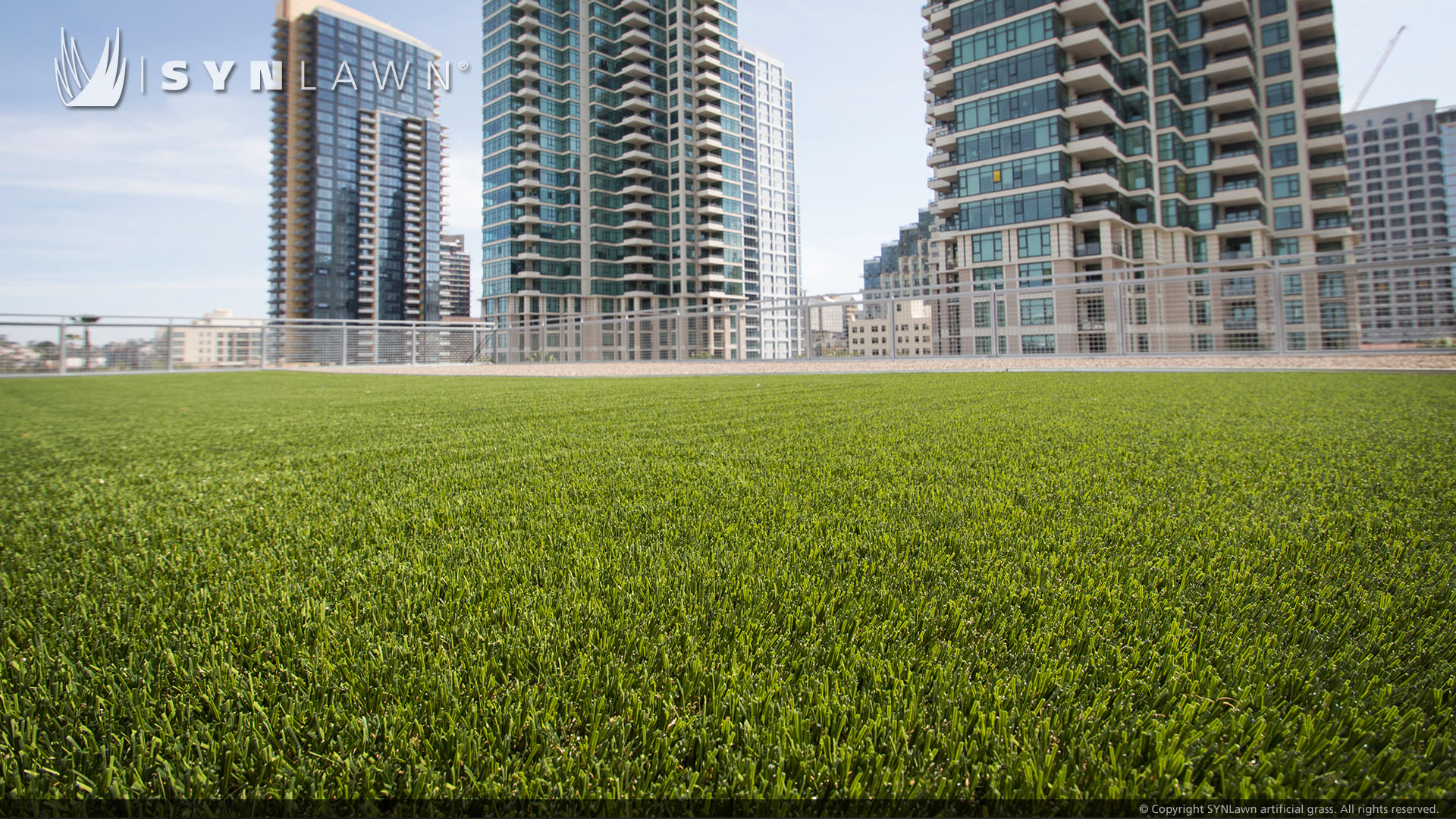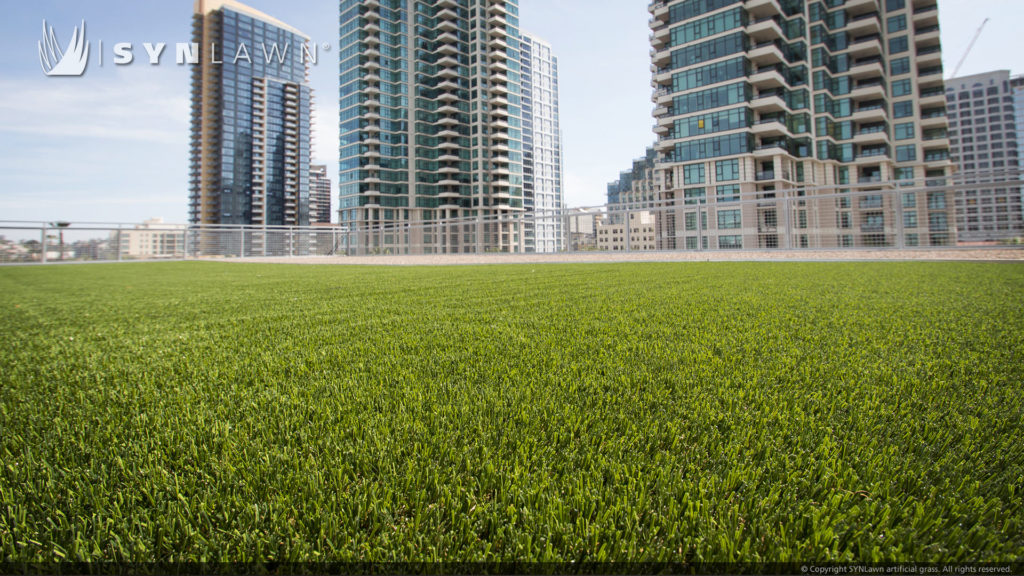 Other Uses for Artificial Grass
Artificial grass is not only for home use alone. Although synthetic grass is indeed perfect for your lawn, it's also effective at other venues. At SYNLawn South Carolina, we offer synthetic grass installations for putting greens, playgrounds, commercial use, pet turfs, patios, and more.
For example, if you are a golfing enthusiast, some of the best golf courses use artificial grass. With artificial turf, your golf greens are never in jeopardy of being compromised by the weather or any other thing that natural grass is susceptible to.
For pet owners, pet and dog turf is an excellent substitution for natural grass. Your pets and dogs will love to frolic and run around in the artificial turf to their heart's content. Also, pet waste is a none-issue for synthetic pet grass. Not only will urine not harm artificial dog grass, but also, if your dog happens to potty on the synthetic grass, you simply pick up the solids, and you can easily rinse it occasionally. In addition, the synthetic pet grass is nonstaining, quick draining, and odor reducing.
Synthetic playground turf is an excellent addition for all playgrounds. As mentioned before, playground turf is soft, and effectively cushions falls at the playground. Synthetic grass is also more durable, so you don't have to deal with the damage that natural grass is often subjected to from heavy foot traffic.
We also offer artificial grass for commercial use. Having an artificial lawn ensures your business is presentable year-round without any extra work to your already full plate. For an added perk, you don't have to worry about noisy lawnmowers interrupting your business!
Start with a Free Consultation!
If the upkeep of your natural lawn is too cumbersome, purchasing an artificial lawn is a great solution. You can start by consulting with one of our friendly experts at SYNLawn South Carolina; we're waiting to help you! We have various financing options, and we look forward to hearing from you!