Benefits of Artificial Grass Installation for Apartments
Artificial grass from SYNLawn South Carolina can provide apartment owners and their tenants with several significant advantages, including:
Breathtaking Aesthetics
In a highly competitive apartment leasing market, apartment buildings and complexes have to look the part to attract reliable tenants. One innovative way to radically transform your property's overall aesthetics is to install artificial turf. Synthetic grass is always green and pristine, making it a great way to attract tenants, especially those with children and pets. As a bonus, apartments adorned with artificial grass tend to look more captivating in pictures, brochures, and advertisements.
Saves Time & Money
Like any other enterprise, apartment owners are usually looking for ways to reduce costs and remain profitable. Many properties invest heavily in landscaping and irrigation to improve their surroundings. Installing synthetic grass is an effective way to save time and money on landscaping. Imagine not worrying about ongoing landscaping contracts, trimming, edging, seeding, and even chemicals, like fertilizers and pesticides. In addition, artificial turf helps save incredible amounts of water, making it an ideal surface for saving money in the long run.
Eco-friendly
Transitioning to artificial turf is an excellent way for apartment building and complex managers to contribute to environmental conservation. By eliminating the need for irrigation or landscaping fertilizers and other chemicals, synthetic grass reduces the number of toxic substances that contaminate the ecosystem. Artificial grass also doesn't require landscaping equipment. This is great for the environment, as most fossil-fuel engines emit carbon fumes into the atmosphere. By eliminating a need for fossil-fuel-powered lawn equipment, apartment properties can reduce their overall carbon footprint in the environment.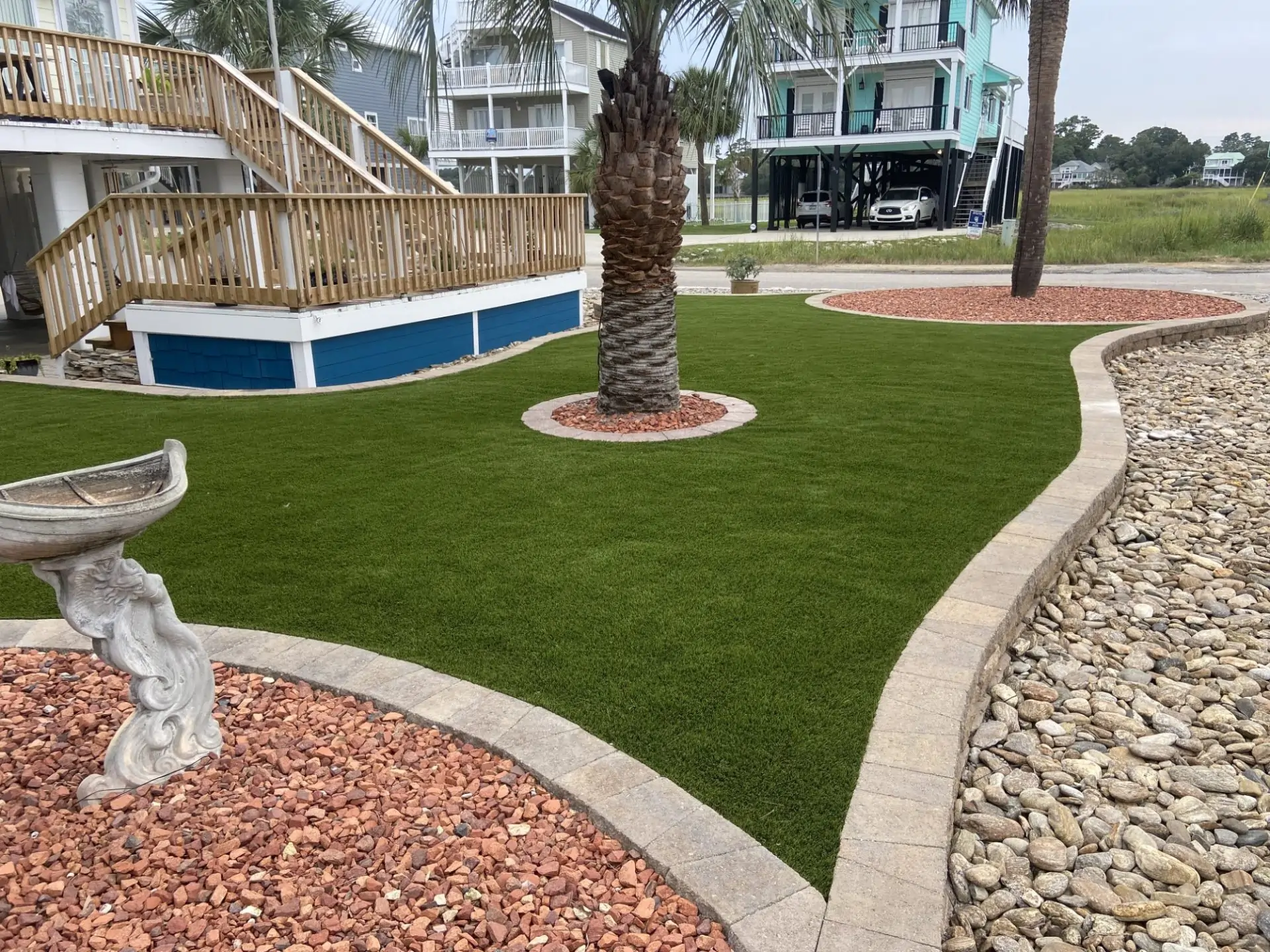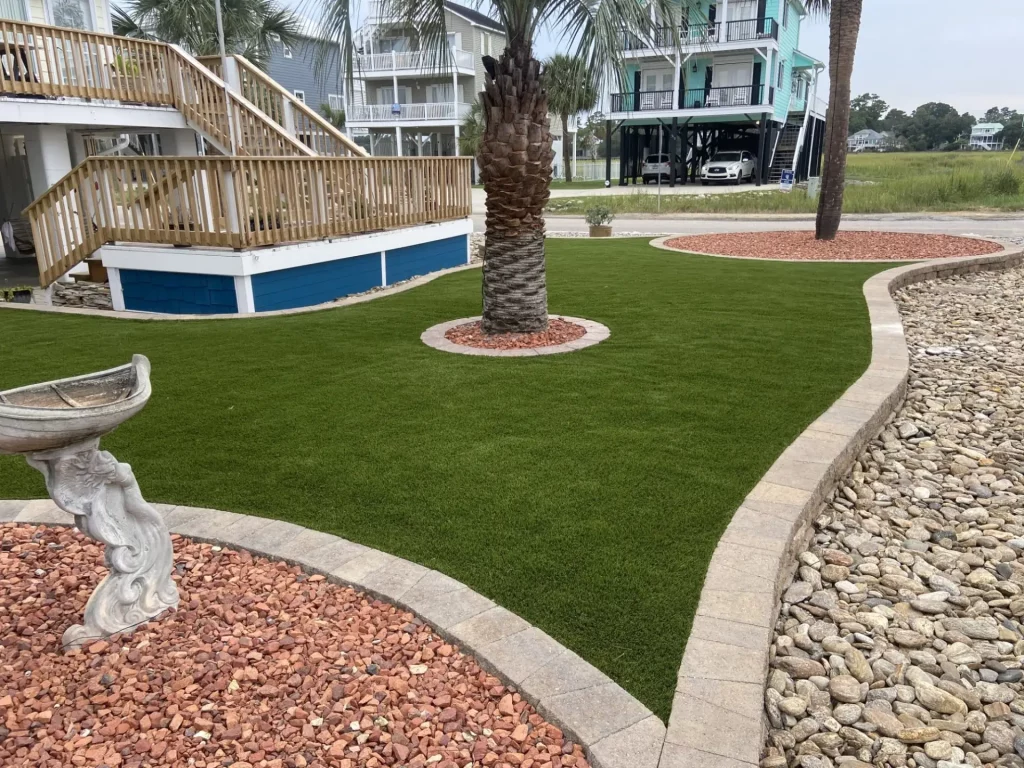 Safety for Kids & Pets
Artificial grass is replacing sod in and around many apartment buildings and complexes because it is safer for kids to play on. The synthetic qualities and multi-layered components absorb shock better than traditional grass, helping to protect kids from serious injuries while playing.
Many apartment complexes also include pet-friendly artificial grass spaces. Synthetic turf is more resistant to digging than conventional grass, which can help keep your pets safe and contained.
Additionally, artificial grass has superior drainage properties. This minimizes the possibility of urine collecting and resulting in unpleasant odors. Plus, pet owners and apartment management are spared from dealing with mud when it rains, boosting overall property cleanliness.
Contact Us for More Information
Artificial grass from SYNLawn South Carolina offers apartment complexes across South Carolina considerable benefits and advantages. Our synthetic turf is an excellent investment thanks to its aesthetic appeal, low maintenance, durability, and eco-friendly qualities. Contact us today for a consultation on an artificial grass installation for apartments in South Carolina!