Artificial Grass During the Winter
Artificial turf from SYNLawn South Carolina is ideal for churches and places of worship in Charleston, Columbia, Greenville, and even Myrtle Beach, South Carolina. A primary reason for this is the weather resistance of our synthetic grass products. It offers a robust and resilient surface that can withstand various weather conditions, including rare instances of snow. This is because the durability and artificial makeup of our turf can handle freezing temperatures and heavy snowfall without any damage or degradation in performance.
What's more, our artificial turf will look just as good before, during, and after snow and rain. It does not matter how much snow or rain has come down; your church grounds will remain green and beautiful all year round. Additionally, our artificial grass is easy to clean up after winter weather passes since its surface will not absorb water like conventional grass does. Our turf can actually help drain liquids to avoid puddles and pools of water.
Our artificial grass does not have any accessible organic material underneath it either, like traditional turf. This means it will not become muddy or overly wet, which can help keep your church grounds and interiors cleaner – even during snowy or rainy seasons.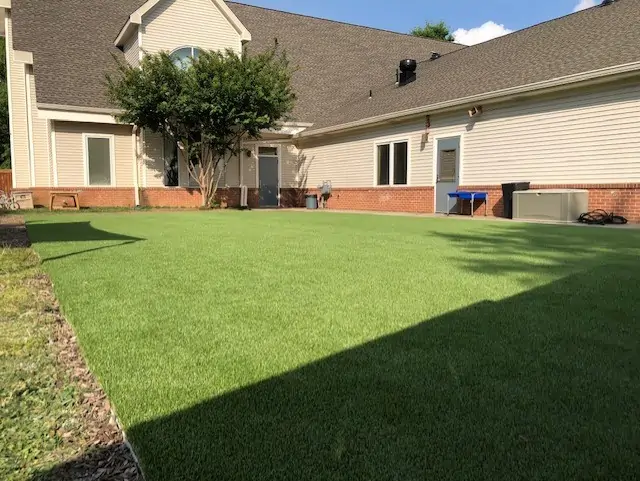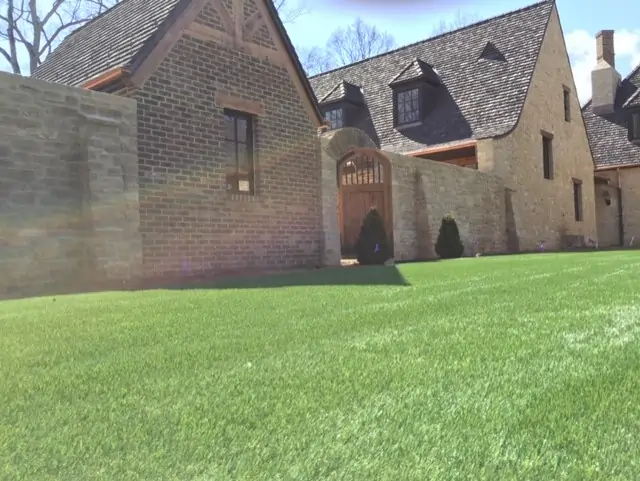 Taking Care of Artificial Grass for Churches
Even though artificial grass requires less maintenance than conventional grass, a few steps are still necessary to help ensure the longevity of your synthetic lawn or landscaping. First and foremost, keeping debris off the surface helps keep it looking green and fresh. It also helps to avoid any potential staining or unforeseen damage. Secondly, you should occasionally use a gentle rake to fluff up the turf blades. This will help maintain its smoothness and make it look lusher over time. Lastly, you should hose off our artificial grass with water a few times a year to keep it clean and free of dust or dirt buildup. These quick upkeep activities can help ensure the look and longevity of our turf for your church.
Contact Us Today to Learn More
At SYNLawn South Carolina, our artificial grass products are perfect for churches and other places of worship all across South Carolina. Our synthetic turf is stunning, low maintenance, durable, and weather resistant. This makes it a time-saving and cost-effective surface for lawns, landscaping, and more. So contact us today to learn more and get a free quote!