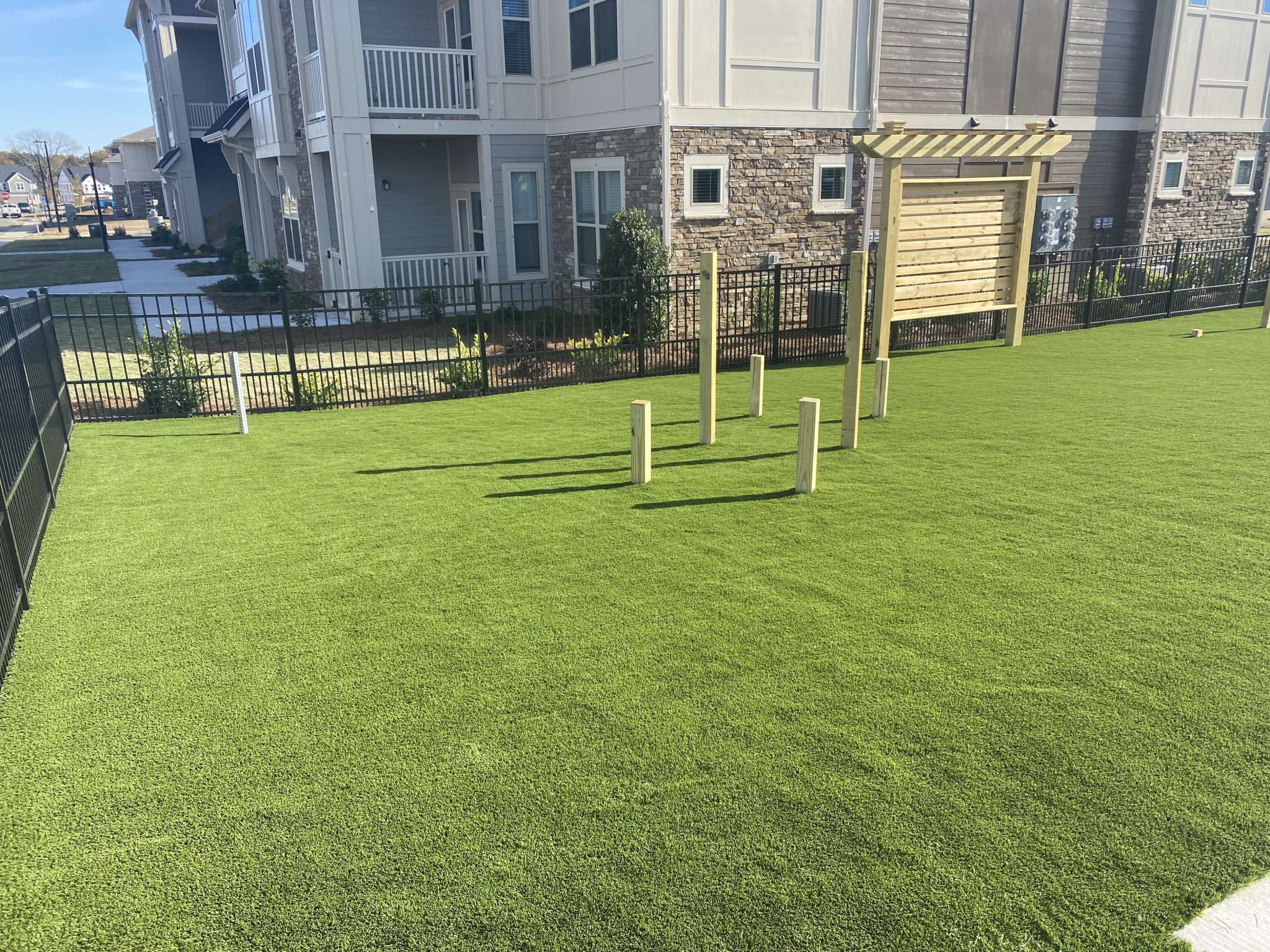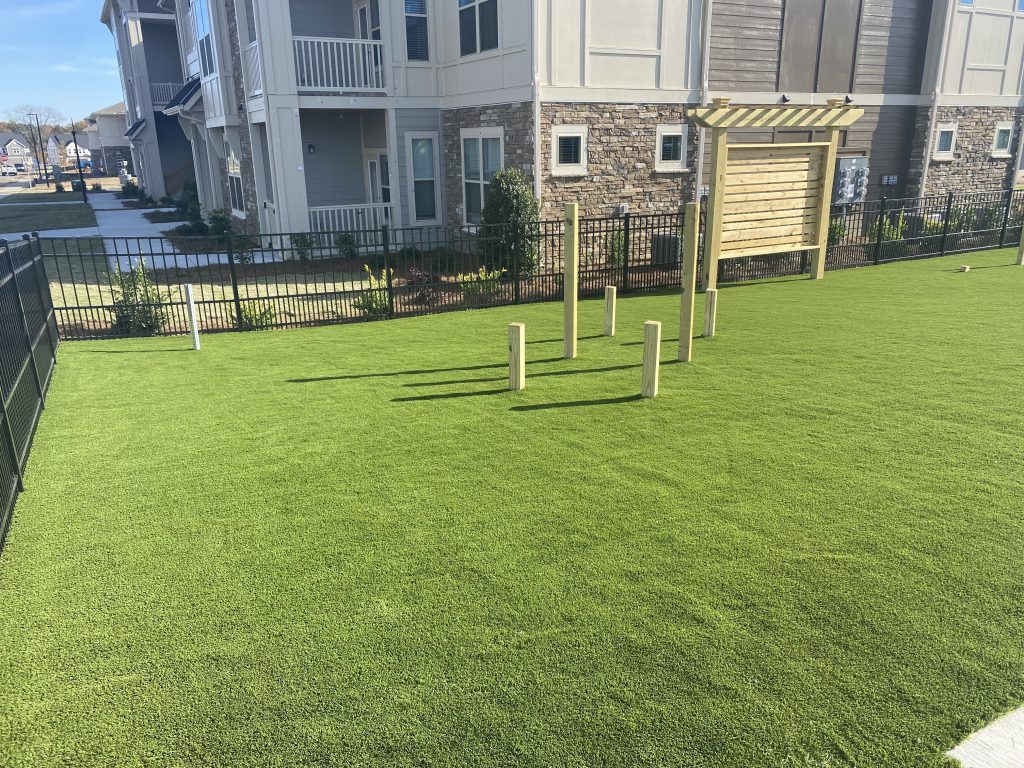 Artificial Pet Turf Prevents Digging, Mud as Well as Grass Stains
With synthetic pet grass you no longer have to worry about the days of your dog turning green from rolling in freshly mowed grass, muddy paw prints on your floors after rain and your pet romping through them nor do you have to worry about holes being dug in the yard.
Our durable pet grass solution is able to withstand pets playing and running without compromising the comfort of your pet nor the look of the beautiful aesthetics of synthetic pet grass. With a SYNLawn Pet Grass turf your lawn always looks well maintained and well cared for.
Here are several benefits of our artificial pet grass:
Dirt and mud-free
No discoloration or brown spots
Repels ticks and fleas
Deters digging
Reduces pollen exposure that can trigger allergies
Drainage rate of 30-inches per hour
HeatBlock™ temperature control
Only the Best Synthetic Turf Options Available
At Southeast Turf LLC/ SYNLawn Carolina, we provide only the best synthetic turf on the market. Working together with you we are sure to find exactly what pet grass will best suit you and your pets needs.
Free Estimate and Expert Advice
Our friendly team of experts will consult with you to determine several key elements in designing your pet's dog grass or pet grass haven. We take several factors into account when deciding which type of pet grass to use, including the size of your pet. We also factor in the existing landscape. Additionally, we will want to design with you both in mind especially if this will be a shared space with you, your family and your pets. Further we take into account how much time you plan to spend on the turf. And how you will utilize the space.
Custom Designed and Professionally Installed
We work hard to design and install your finished landscape so that it is both functional and beautiful. And most importantly it is safe and enjoyable for you and your pets.
Saving Money, Labor and Time
Not only is our synthetic turf perfect for pets throughout South Carolina, but it also helps you save money, time and labor. There is no more watering, mowing, weeding, or fertilizing required to maintain your new always green artificial grass lawn.
Many homeowners also report saving up to 60 percent on their monthly water bills! That's more money in your pocket – and more time to enjoy with your family and pets.
Get a Free Consultation
Give your pets the safety and comfort they deserve, while you save yourself the hassles that come with traditional sod. Call Southeast Turf LLC/ SYNLawn Carolina at 844.941.2313 or contact us online today for a free consultation!
Give your pets the safety and comfort they deserve. Call SYNLawn South Carolina at 844.941.2313 or contact us online today for a free consultation!
Pet Turf Products