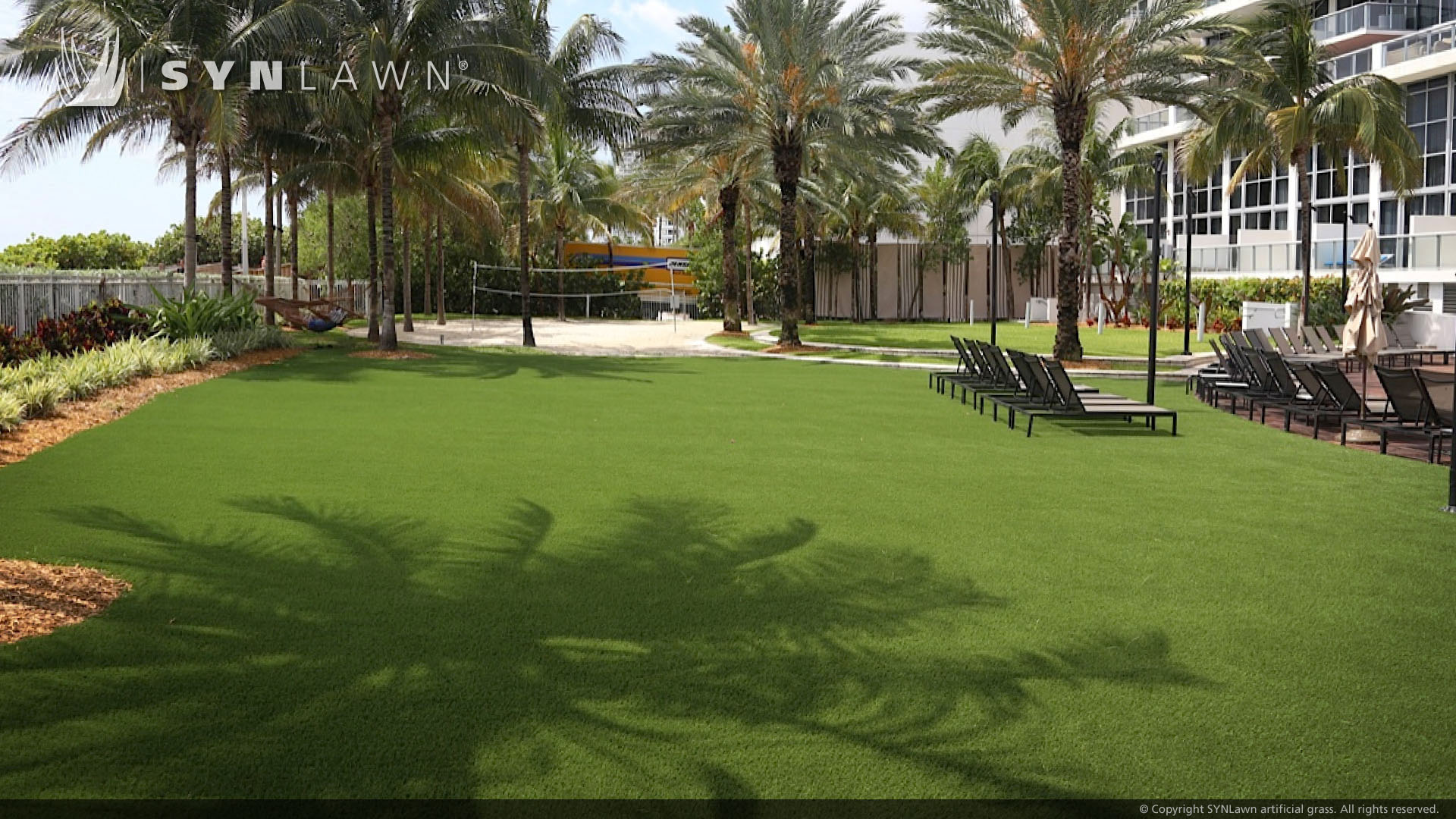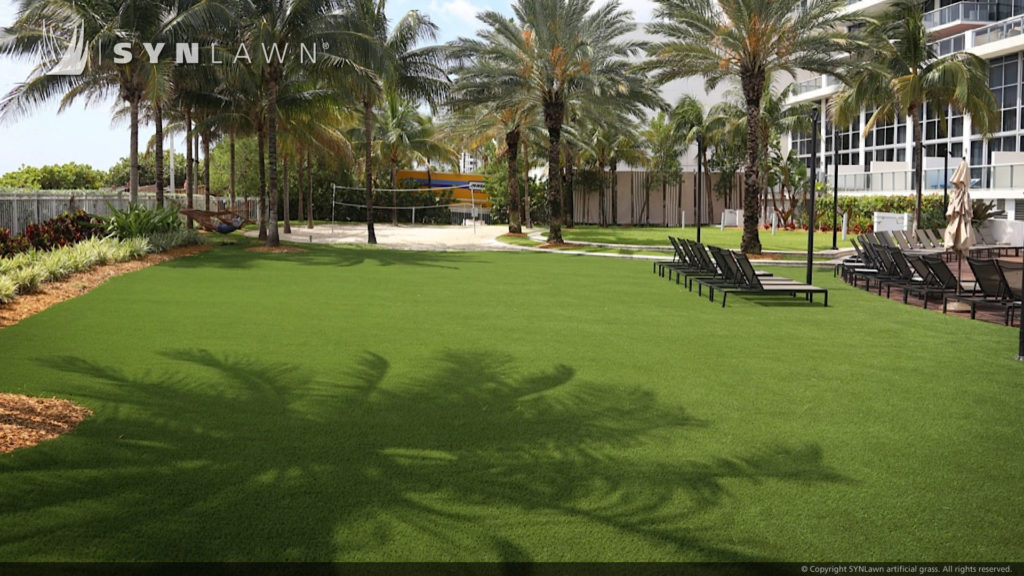 Aiken, SC Artificial Grass By SYNLawn Carolina
Artificial Grass Customized & Installed By SYNLawn Carolina
At SYNLawn Carolina, we offer customized artificial grass installations for many applications throughout Aiken, SC, for residential and commercial businesses. So whether you want synthetic putting green turf to practice your golf game, a beautiful looking lawn in your backyard, a place for dogs to run around, or a playground, we have customized solutions that fulfill your needs.
Synthetic Grass Created With Safety, Style & Comfort In Mind
It is low maintenance and easy to take care of.
Revolutionary Omega Technology that prevents the turf from overheating, even during the hottest summer days.
It comes with padding that is ASTM-HIC tested and IPEMA certified, meaning it provides protection from falls up to ten feet.
Great for people who have allergies, as the turf doesn't create pollen (unlike regular grass).
The synthetic turf is built to be both pet and kid friendly.
Turf That Is Eco-Friendly for Aiken, South Carolina Homes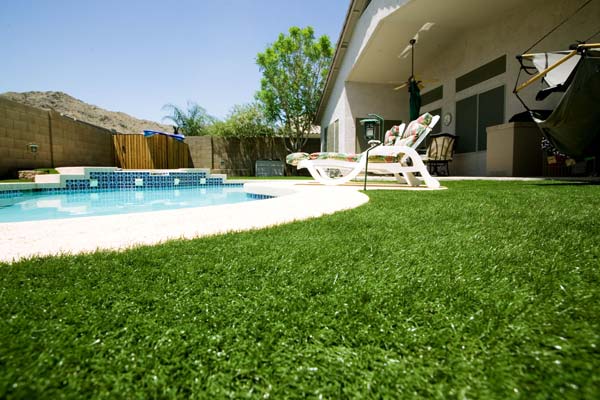 Our artificial grass never needs chemical treatment or watering, which is great for the environment and conserving water. No harsh pesticides or fertilizers need to be used on our turf, so there is no risk of these potent chemicals escaping and affecting the health of you, your family, or your pets. Furthermore, our turf is recyclable, so it won't fill up a landfill when it needs replacement after many years.
Residential Artificial Grass Lawns
Our artificial turf looks exactly like natural grass. When you install our residential artificial grass lawns, passersby and neighbors can't tell it isn't actual grass. On top of that, it's always in amazing condition. Harsh weather may cause regular grass to turn brown and unsightly, and our synthetic grass always looks green and beautiful.
Synthetic Playground Turf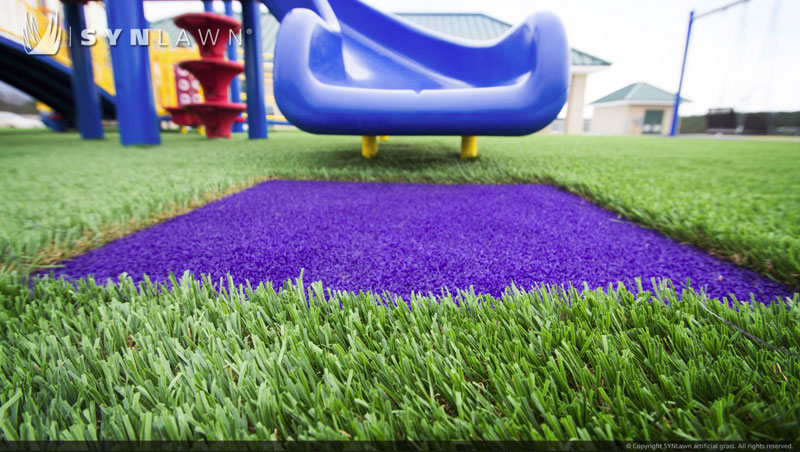 When it comes to kids playing on our turf, their safety is our top concern. That's why our turf comes with padding that helps to protect them against falls and prevents injuries. Our turf is built for strength and durability, too, so no matter how much kids run and play on it, its structure won't be compromised.
Artificial Putting Green Grass For Backyards in Aiken, SC
If you are a golf enthusiast, installing artificial putting green grass in your backyard is a wise investment. Rather than driving a long distance to a golf course and waiting in traffic, you can step outside and immediately play. The beauty and convenience of having a putting green in your backyard not only improves your golf game but also allows you to get more exercise and spend time outdoors.
Synthetic Pet & Dog Turf
We created our synthetic dog grass and pet turf to be both comfortable and safe. It also has many other benefits, including:
Drains fast, so puddles don't form, and your furry friend doesn't run through your house with muddy paws.
Keeps harmful insects and pests away, like fleas and ticks.
Cooling technology keeps the turf from overheating and burning your furry friend's paws.
It keeps dog urine from gathering on the turf, so unpleasant odors and unsightly brown spots that occur on regular grass are prevented.
Never forms bald spots or brown patches, no matter how much your pets play on it or what weather it's subjected to.
It never causes grass stains on your pet's fur.
SYNLawn Carolina's artificial pet turf optimizes enjoyment for both you and your pet. For you, it is low maintenance, easy to clean, and resists odors. In addition, it is comfortable to play on for your pet, built with cooling features, and keeps unpleasant insects away.
Contact Us Today For A Free Consultation
With all of the benefits of artificial grass mentioned above, what's not to like? If you live in or around Aiken, South Carolina, you can enjoy benefits such as never needing to mow, water, or fertilize your lawn again, and it always retains its beauty.
Get in touch with us here today, and one of our experts will guide you in choosing the optimal artificial grass solution for your needs. Schedule your free consultation with us, and we'll answer any questions you have.