Commercial Artificial Grass in Charleston, SC
At SYNLawn South Carolina, we offer attractive commercial artificial grass to help enhance grass surfaces for businesses in Charleston, SC. By switching, businesses of nearly all kinds can save money with our long-lasting, low-maintenance commercial artificial turf. Learn more about what our many specialized types of commercial artificial turf have to offer you and your South Carolina business today!
Request a FREE DESIGN Consultation
"*" indicates required fields
Why Businesses in Charleston, SC are Switching to Artificial Turf
Retail stores, restaurants, offices, office parks, shopping centers, and other commercial properties in Charleston and other South Carolina communities are continually making the switch to synthetic surfacing. While there are several reasons for this, the main factor is how much more beneficial commercial artificial grass is when compared to traditional grass.
While it can sometimes be visually appealing, conventional grass lawns and landscaping are incredibly costly and inconsistent surfaces. They require near-constant care with mowers, sprinkler systems, chemicals, fertilizers, and more. Without this assistance, traditional grass quickly becomes unattractive, leaving dried yellow or brown grass and dirt behind. But even with consistent care, conventional grass surfaces can still succumb to wear and tear or the local weather, leaving a business with less than ideal curb appeal.
Thankfully, at SYNLawn South Carolina, we offer a solution to all of these common grass issues: our artificial turf. Not only is it highly realistic in its appearance and feeling, but it resists several forms of wear and tear. It also does not need much maintenance. Overall, it makes our commercial artificial grass a far more attractive and cost-effective surfacing option, especially in the long run.
Why Choose SYNLawn South Carolina for Commercial Artificial Turf Installation?
Choosing an artificial turf supplier and installer for your South Carolina business can be intimidating. But it does not need to be! At SYNLawn South Carolina, our enthusiastic team of artificial grass specialists is here to help bring your synthetic turf dreams to life. We offer industry-leading SYNLawn artificial turf products along with our professional design and installation services. With this combination, our friendly team is your best bet for receiving the high-quality commercial artificial lawn, landscaping, or putting green that you have been searching for.
At SYNLawn South Carolina, we also supply our commercial artificial turf and other synthetic grass products for installers at work in South Carolina communities. This includes contractors and landscapers. We also work with architects who want to include artificial grass in their designs. So contact us today to explore a turf supplying relationship with our first-rate team and products!
Our Specialized Commercial Artificial Grass Products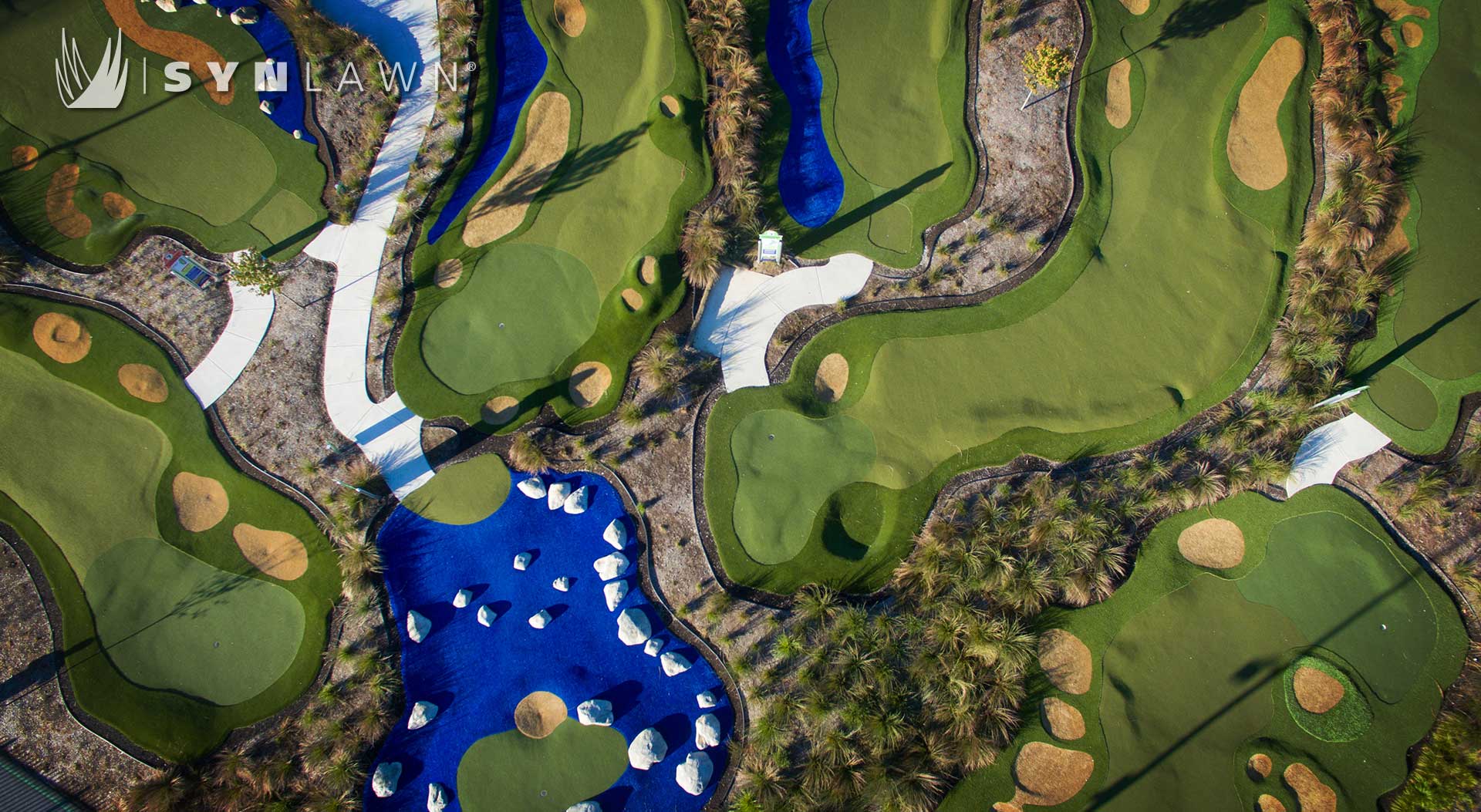 At SYNLawn South Carolina, we offer numerous specialized commercial artificial turf products. In doing so, we can address a variety of surfacing needs for different types of companies and businesses in Charleston, SC and more. Some of our many commercial synthetic grass products include the following:
With one or more of these world-class synthetic grasses, the team here at SYNLawn South Carolina can help transform your commercial property. For example, our artificial pet turf can help better prepare pet businesses for the needs of dogs and other animals by providing them with a surface that is comfortable, durable, and easy to clean. Even if you own a business with limited space, our roof, deck, and patio turf fits easily into smaller areas, helping to make them green and inviting. So no matter what setting you want to beautify, we have the commercial artificial turf and services you need to get it done!
Contact Us to Learn More Today!
At SYNLawn South Carolina, our team provides commercial artificial grass to businesses of all types in Charleston, SC and other South Carolina communities. With one or more of our many specialized synthetic turf products professionally equipped to your property, you can own a beautiful, artificial lawn, landscape, or putting green that is durable and low-maintenance, which can help save your business money in the long run.
Contact us at SYNLawn South Carolina today for more information! Our team can help identify the best commercial artificial grass for your property and even provide you with a free quote!