Despite the area's abundance of natural beauty, Lake Keowee, SC residents are turning to artificial grass from SYNLawn Carolina to replace high-maintenance traditional lawns and landscapes. With countless benefits such as durability and immaculate visual appeal, it's no wonder why more home and business owners are investing in synthetic grass products.
SYNLawn Carolina artificial grass has been perfected after years of research and development. We offer the most advanced synthetic grass products on the market, and it's the best choice for every environmentally-conscious home and business owner in South Carolina.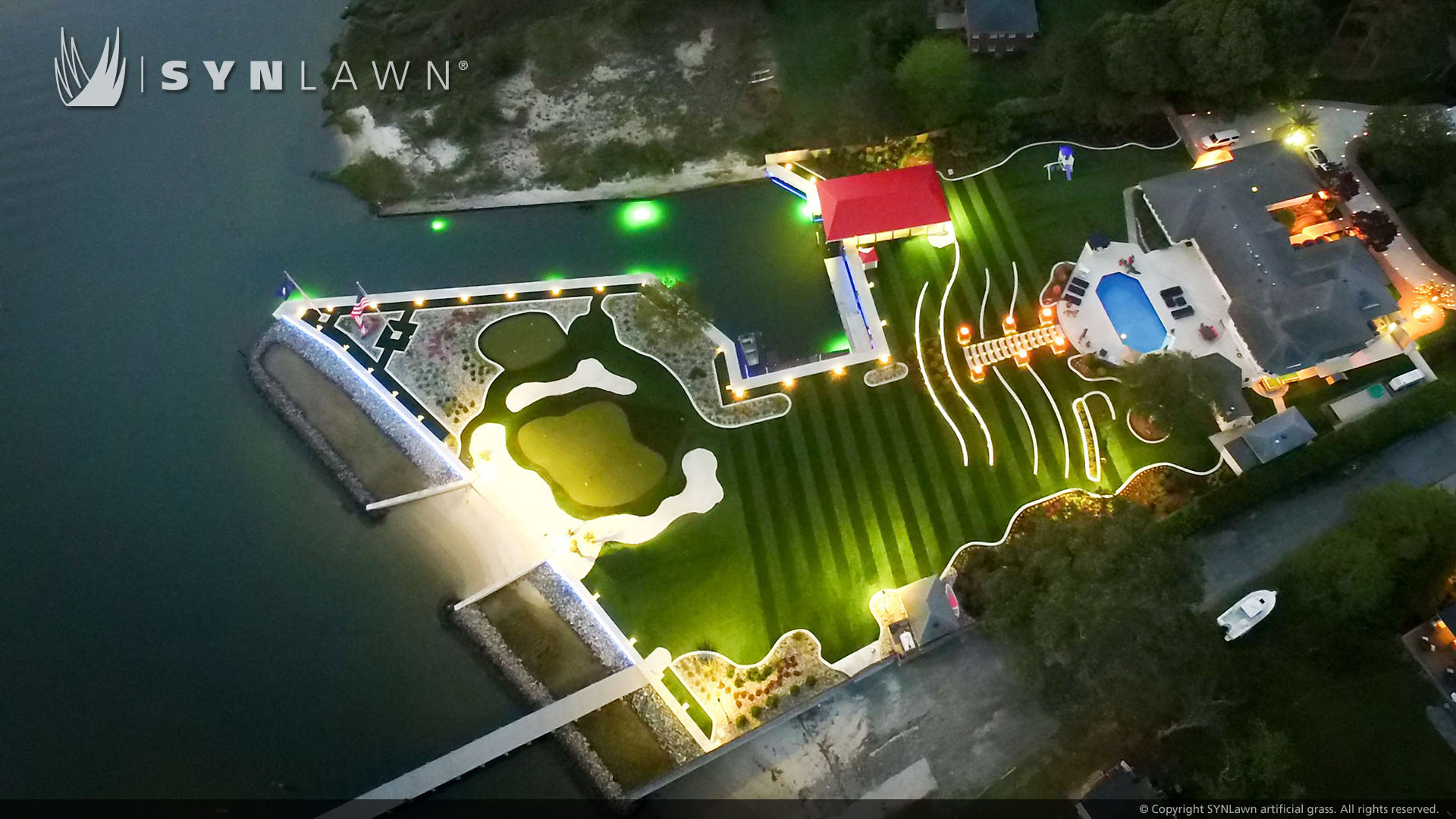 Benefits of Installing Artificial Grass
Artificial grass is replacing traditional sod all around the country, thanks to its remarkable benefits. It's eco-friendly, low maintenance, and highly versatile, making it a clear choice for various applications in the Lake Keowee area.
Minimal Upkeep
Lake Keowee residents want to focus their time and energy on family time, activities, and everything the area offers. You can eliminate yard work and landscaping chores by having an artificial lawn installed. It doesn't require watering, mowing, or any tremendous maintenance. Free up your weekends by reducing the need to care for your lawn by replacing it with SYNLawn artificial grass.
Eco-friendly
By living and working in the Lake Keowee, SC area, it's easy to understand the need to conserve natural water. Since caring for standard grass requires an endless amount of water just to keep it lush and green, replacing it with synthetic turf means being able to eliminate the need for sprinklers and wasteful water use. It's important to note that we also use natural soybean oil and recycled materials in our artificial grass to do our part in preserving the delicate environment.
Our artificial grass provides the same look and feel as natural grass lawns while significantly reducing labor time and costs. Synthetic turf frees up time that is previously unknown with standard lawns, and once you discover the benefits for yourself, you'll wonder why you didn't make the switch sooner.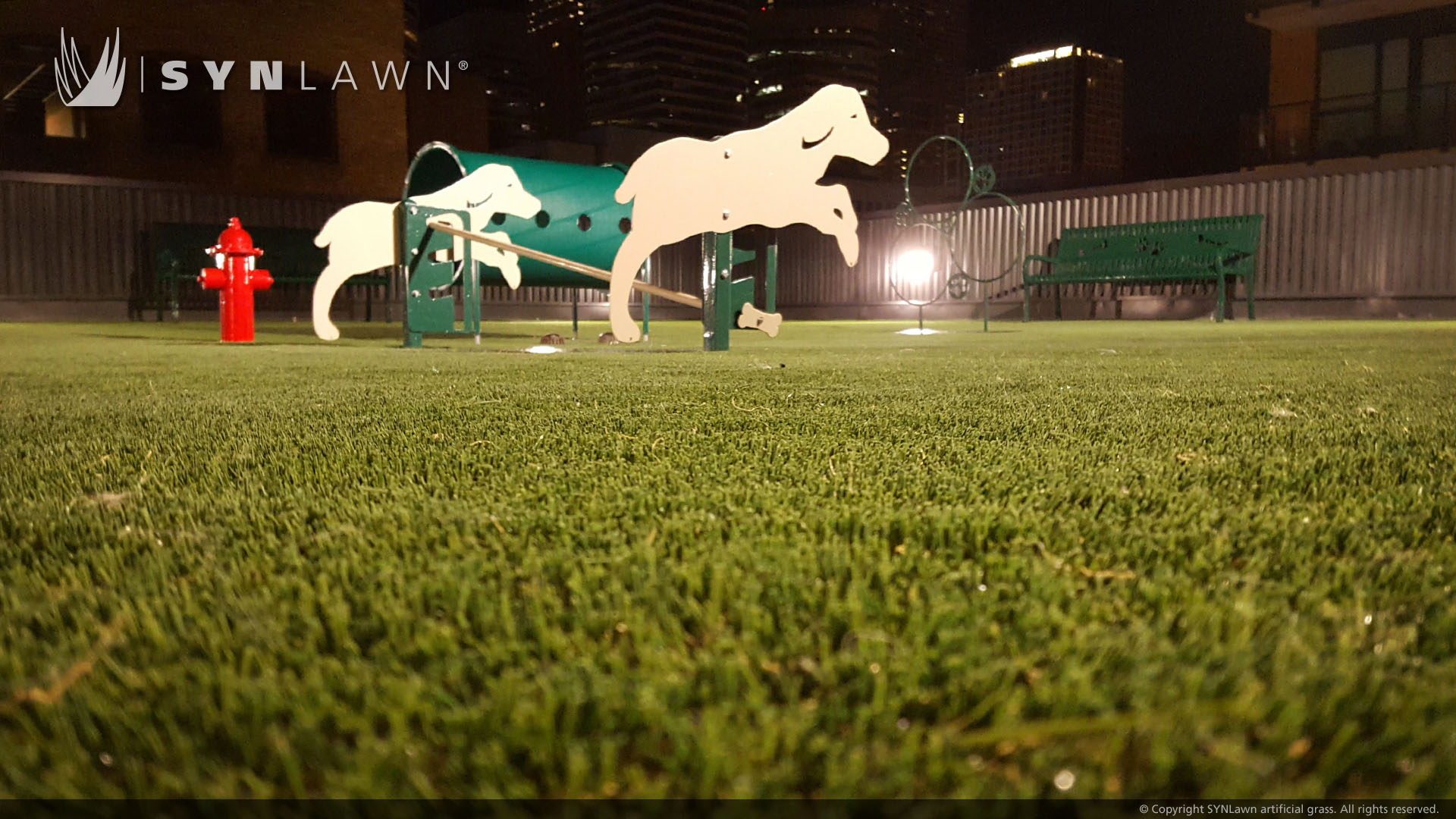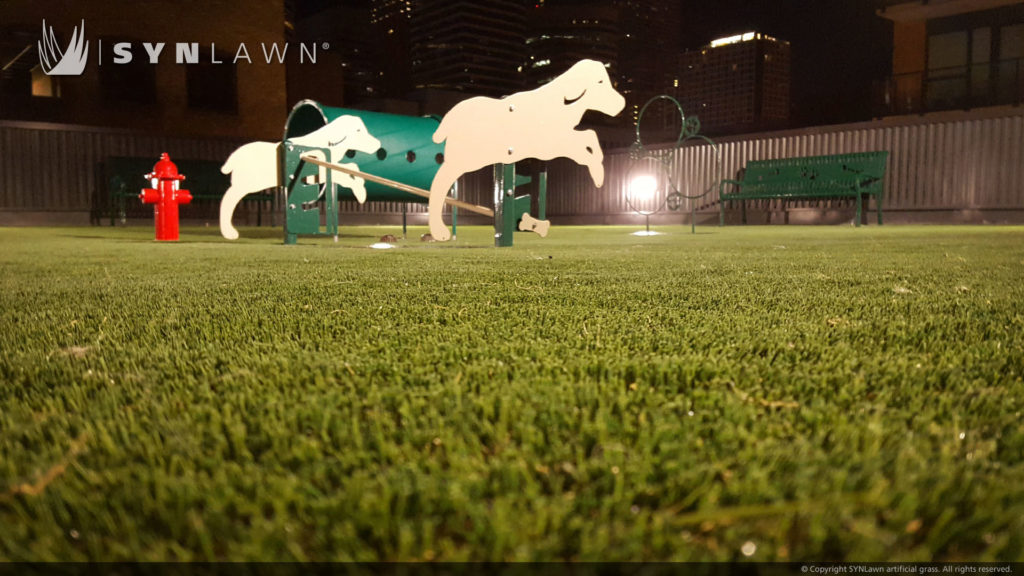 Common Uses for Artificial Grass in Lake Keowee, SC
Landscaping & Lawns
Artificial grass is commonly used for lawns and landscaping because it's pristine and low maintenance. It's also incredibly durable for areas with high foot traffic. In addition, home and business owners take advantage of our synthetic turf products thanks to their remarkable features and unmatched aesthetic. At SYNLawn Carolina, we help people enjoy a lifestyle free from all of the stresses and nuances of yard work with our warranty-backed artificial grass.
Dog & Pet Turf
Pet parents want their furry friends to have a safe, comfortable place to run and play. Artificial grass from SYNLawn drains water quickly, reducing odors and eliminating puddles of mud. Additionally, our pet turf is made with our patented HeatBlock Technology, which is a cooler temperature-controlled surface that animals can play on during the summer months. With our artificial pet grass, you will have a beautiful lawn and a visually attractive area for your beloved dogs to play.
Backyard Putting Greens
Transform your backyard with a putting green from SYNLawn Carolina. We offer realistic artificial golf grass, which features natural slow-down characteristics and consistent ball roll capabilities. Synthetic golf greens installed in your backyard are the key to better performance when you get on your favorite course.
The outstanding technicians at SYNLawn South Carolina have extensive training on the specifics of golf and particular putting greens. We have different grass options for chipping, putting, and more.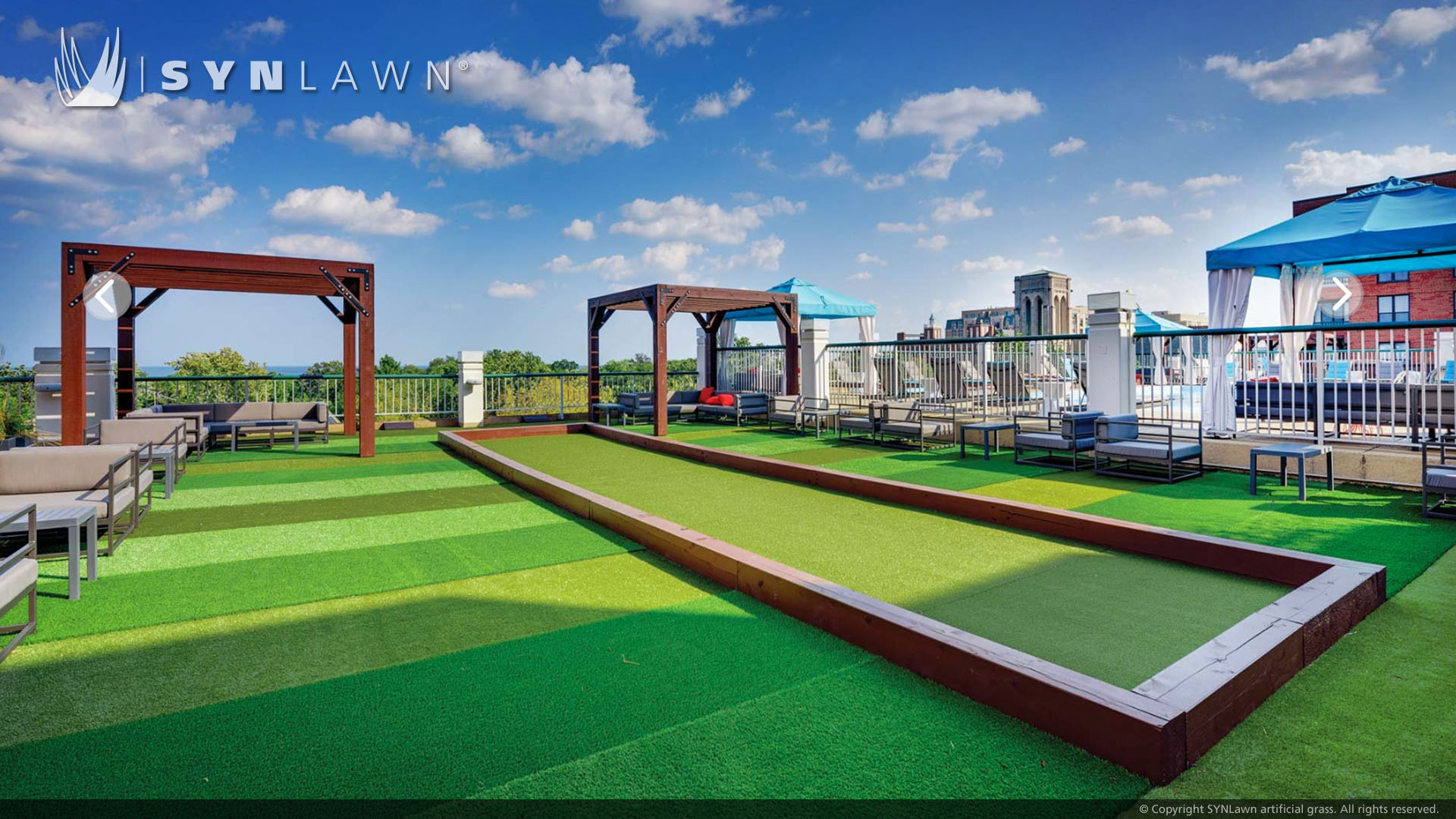 Playgrounds
Families with kids are investing in artificial grass for playground surfacing. More attractive than alternatives such as mulch or rubber, our playground turf is installed with a soft layer of padding beneath to ensure safe conditions for your child to play. Rather than spikey and hard like natural grass, our artificial grass is delightful to run and jump on without sacrificing look and feel. It also keeps insects away, since there is nowhere for pests to make a home in artificial turf. Avoid grass allergies and enjoy temperature control with our premium playground turf.
Commercial Applications
Artificial grass is a great decorative solution for areas that are difficult to landscape. These include commercial venues such as sports courts, decks, rooftops, playgrounds, and training facilities. Whether you need something soft and lightweight or heavy-duty and durable, we have you covered.
SYNLawn offers the following artificial grass solutions for commercial businesses in South Carolina:
Agility and training track turf for gyms and fitness centers
Putting and golf greens
Pet turf for doggy daycares and boarding facilities
Court and sports turf surfacing
Playground surfacing for parks and municipalities
Many architects are choosing to outfit their homes and structures with artificial grass as well, as it makes a tremendous first impression. It'll surely have the same effect on your clients and customers.
We Offer a Free Consultation
SYNLawn Carolina products are ethically sourced and created right at home in the USA. We proudly serve all of South Carolina, so please contact us to schedule your free consultation!