Our team of artificial grass experts works hard all year round to help provide our neighbors in North and South Carolina with beautiful synthetic turf installations, which is why they more than deserve a party to celebrate the season and all of their wonderful work. And this is why we at SYNLawn Carolina, recently celebrated our annual holiday and employee appreciation party for 2022, highlighting the success of our team and another amazing year of doing the work we love. You can take a look at our galleries of completed artificial turf designs and installations in North Carolina and South Carolina to see for yourself all that we have been accomplishing!
Together, we enjoyed a bounty of delicious food, ranging from sweets to fruits and cheeses and so much more. Our team was also greeted with several special door prizes as yet another sign of our appreciation for all they do at SYNLawn Carolina.
Unlike the years past, the 2022 SYNLawn Carolina holiday and employee appreciation party was the first to be held in our new location in Catawba, NC. Our new seven-and-a-half acre headquarters was the perfect venue for this year's festivities – as it reminded all of us what hard work and dedication can bring.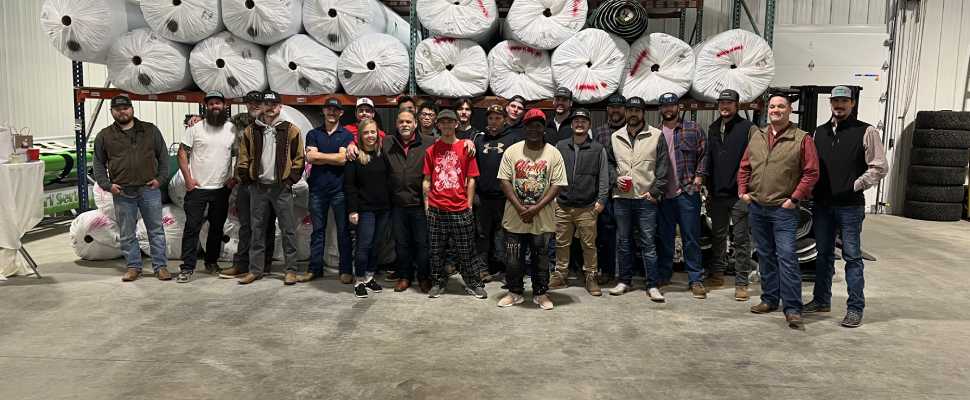 What Do We Do for the Rest of the Year?
With our annual holiday and employee appreciation party now over, it is time to get back to what we do best: supplying and installing top-quality artificial grass in communities throughout North and South Carolina.
At SYNLawn Carolina, we are a distributor of industry-leading artificial turf products from SYNLawn. Our inventory of American-made synthetic grass products create beautifully green, durable, and low-maintenance lawns, landscapes, and even putting greens. Our team can not only find the right synthetic turf to fit your needs, but we can also professionally install it to help ensure that it lasts for years to come.
Contact Us to Learn More About Our Artificial Grass
Artificial grass is an ideal surfacing solution for homes, businesses, and more. To learn more about switching to artificial grass in North Carolina, contact our SYNLawn North Carolina team today! However, to inquire about installing artificial grass in South Carolina, contact our SYNLawn South Carolina team today!