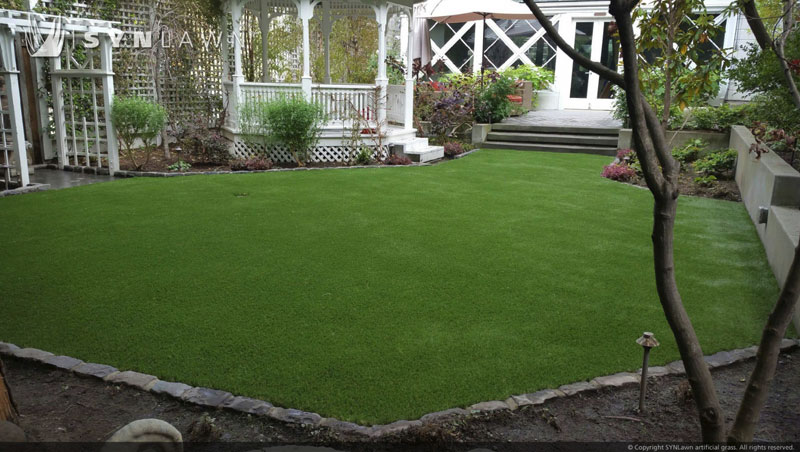 If you are a homeowner with a traditional sod lawn and live in a cold climate with snow and heavy rain in winter, you are familiar with the challenges of keeping a traditional lawn looking green and manicured during the cold months.
Cold winters can bring permanent damage to your traditional sod lawn, you will likely experience brown and patchy lawns, mud and runoff issues, snow mold, having to frequently reseed among other common issues.
With a professionally installed artificial grass lawn by SYNLawn of South Carolina you can avoid the nightmares of keeping sod turf healthy during the winter and enjoy a perfectly manicured green lawn all year long, even right after the snow and ice have melted.
Green Lawns All Year-Round
A healthy green lawn is a superb addition to any front or backyard. A good sized lawn allows room for kids to play, pets to run and all round family fun, it's easy to understand why it's a sought after home improvement for many homeowners.
In cold climates it can be an ambitious task to keep an impeccable green lawn. When the snow and ice finally melts, the last a homeowner wants to deal with is a brown soggy mess.
With an artificial grass lawn you can avoid all the downfalls of traditional grass and still enjoy all the charm of an inviting green lawn.
No More Muddy Backyard
A family with pets or kids is all too familiar with mud being tracked inside after snow and rainfall causes your backyard to become a soggy mud pit. Cleaning dog, kid or husband prints off the floor is not a chore enjoyed by anyone.
Artificial grass has superior drainage in comparison to a regular lawn. This allows the water to quickly drain away before it turns into a muddy mess. And with a clean backfill material, dirt is a non-issue, and with no dirt there is no mud.
Beautify Your Yard With Little To No Maintenance
The allure of a gorgeous lawn motives many homeowners to spend big bucks on maintenance or a gigantic time commitment that can take up your entire precious weekend.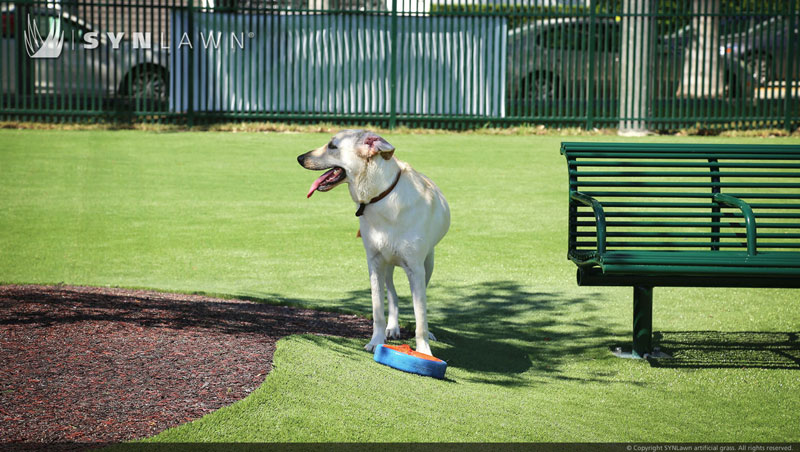 An artificial grass lawn from SYNLawn South Carolina will give you back your weekend. And if you hire help to maintain your yard a synthetic turf, will save you money on maintenance, water and not to mention the eco benefits in the long run.
Common Artificial Grass Applications
Front and Backyard Lawns
Putting Greens
Pet and Dog Grass
Playgrounds
Landscaping
Commercial Areas
Court and Sport Surfaces
…and many more!
Get A Free Consultation Today!
SYNLawn South Carolina has the experience and knowledge to get your project done right the first time.
To learn more about our artificial grass that looks and feels ultra realistic, get started by contacting the friendly team at our office for a free consultation on your project. You can send us an email or give us a call on 844.941.2313.