SYNLawn South Carolina's artificial grass is becoming increasingly popular. This can be attributed to several factors: our synthetic turf provides a high rate of return on investment due to its low level of maintenance. It also maintains its clean appearance year after year and is environmentally friendly.
While artificial grass has received a lot of positive feedback from both residential and commercial clients, it has also received some ill-informed, negative feedback from those unfamiliar with all that high-quality synthetic grass has to offer. This feedback ranges from its impact on the environment to its safety components. However, at SYNLawn South Carolina, our synthetic turf is both safer and more environmentally friendly.
Here, we will debunk 5 of the most common myths about artificial grass.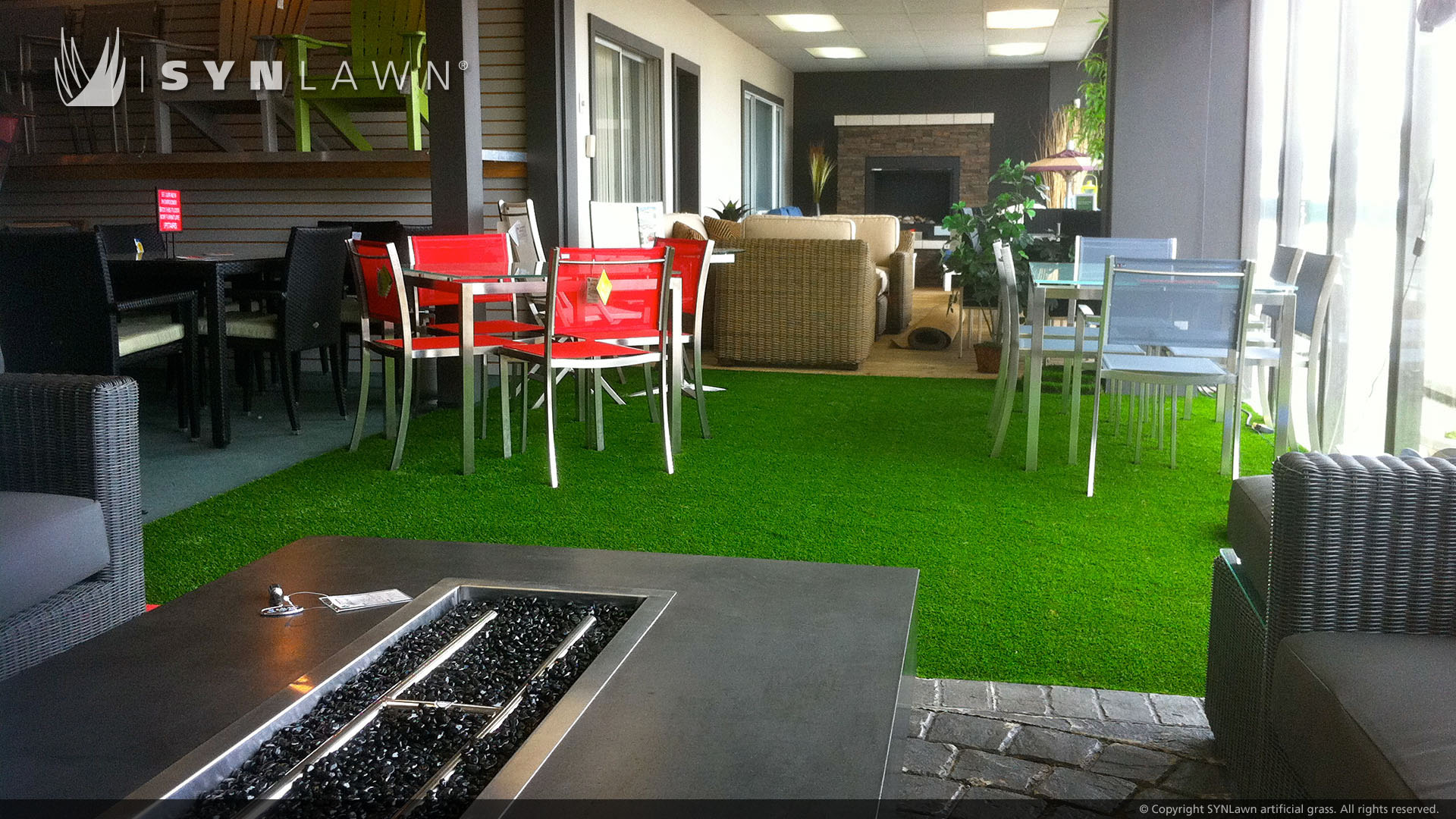 5 Artificial Grass Myths:
Myth #1: Artificial Grass & Infill Are Bad for the Environment
SYNLawn's state-of-the-art production facility in Dalton, GA constantly invests in the research and development of new synthetic fiber manufacturing technology. For example, we have recently replaced a significant portion of the fossil-fuel-based components in our turf with plant-based materials like soybeans. This makes our products much more environmentally friendly, as they can be recycled and won't contaminate the environment at the end of their long life.
Agricultural chemicals used on natural grass – fertilizers, insecticides, and genetically engineered herbicides – can harm the environment. These chemicals have been linked to the degradation of water, soil, and plant life when used on natural grass. Artificial turf reduces the need for such chemicals, creating a healthier environment.
Natural grass lawns also require the use of lawn mowing equipment powered by fossil fuels. Our synthetic lawns never need to be mowed to look their best. This significantly reduces the number of carbon emissions released into the atmosphere.
Myth #2: Artificial Grass is Unsafe for Kids & Pets
At SYNLawn South Carolina, we take child and pet safety seriously. That's why we engineer our synthetic surfaces to be safer and healthier for both to enjoy. For instance, our groundbreaking EnviroLoc+ System enhances the visual appeal of our playground turf and pet grass and discourages the growth of algae, allergens, weeds, fungi, mold, and pests. This gives children and pets a safer playing environment. Our synthetic turf also includes multi-layered polypropylene cushioning that helps to protect kids from potentially serious injuries if a fall occurs during playtime.
Myth #3: Artificial Grass Looks Too Fake
When it was first introduced, artificial grass had trouble looking like its natural counterpart. However, synthetic grass has evolved significantly in the last five decades. For example, our EnviroLoc+ turf, which is a combination of plant-based and synthetic components, features a more durable and lifelike surface. This has earned our artificial grass the title: "the greenest turf on earth."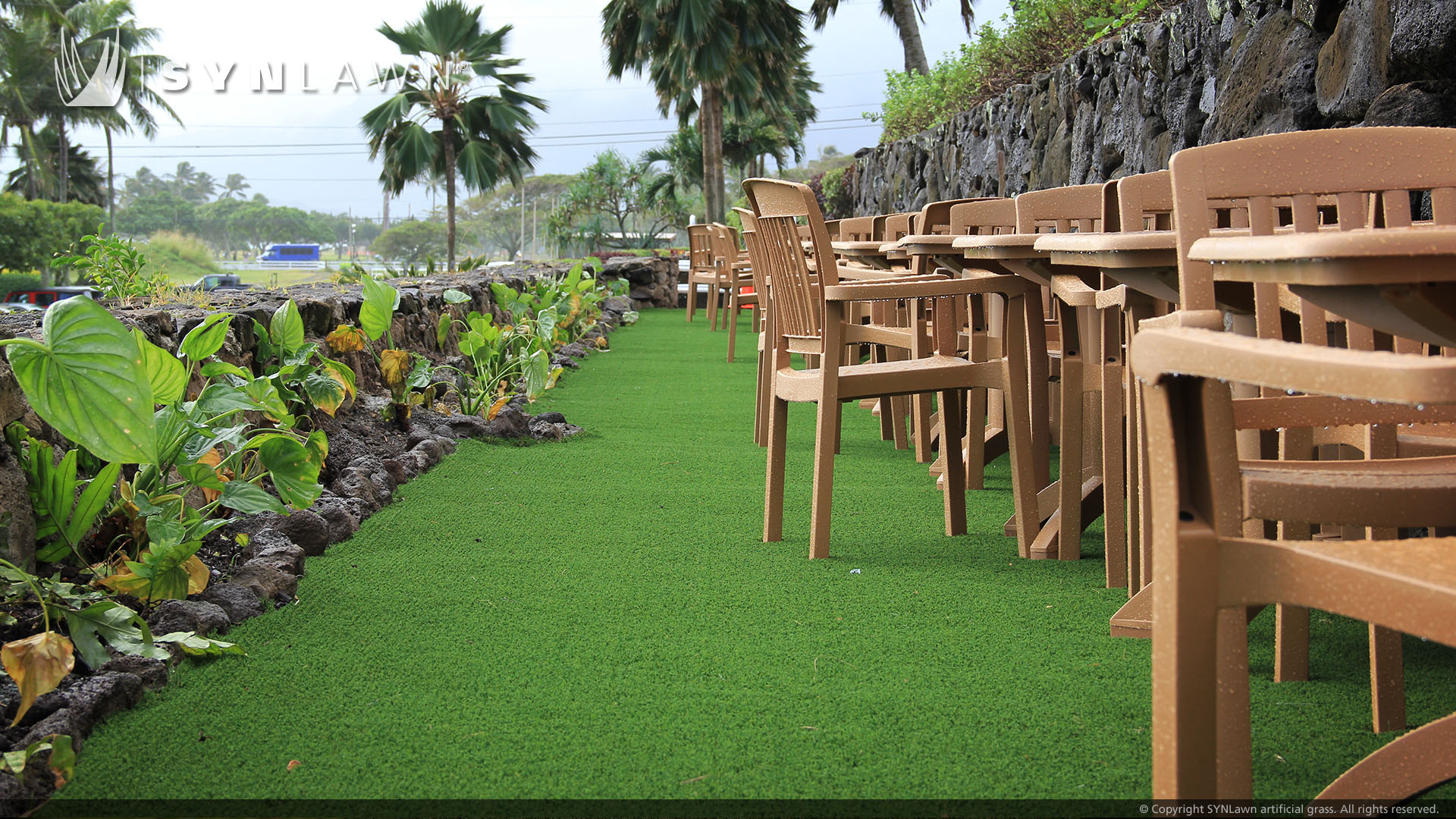 Myth #4: Artificial Grass Doesn't Drain Well
Thanks to the sophisticated EnviroFill base that we have developed, our artificial grass products are extremely porous. This allows the turf to drain even faster than genuine grass. Consequently, pet owners and parents with children never have to worry about pet odors or mud when it rains.
Myth #5: Artificial Grass Gets Too Hot
At SYNLawn South Carolina, we are always experimenting with new ways to improve our products. An excellent example of this is our HeatBlock technology. This innovation significantly lowers the overall temperature of synthetic turf surfaces – even after prolonged exposure to the sun's UV rays. This means the turf won't overheat, and it will still be comfortable and inviting even in the hottest summer months. Kids, pets, and parents find this feature extremely beneficial.
Free Consultation is Available
As you can see, most of the myths surrounding artificial turf are unfounded. The SYNLawn® brand has been the industry standard in South Carolina for nearly four decades. Our company is the exclusive distributor of these products in the state and are committed to providing South Carolina residents with the highest-quality and longest-lasting synthetic grass products.
We have an extensive choice of synthetic grass solutions available for both residential and commercial customers, which is a significant advantage when operating in the synthetic grass industry. Artificial grass from SYNLawn South Carolina can be found in a variety of settings, including synthetic lawns, backyard putting greens, playgrounds, and more. If you'd like to learn more or place an artificial turf order, contact us today!